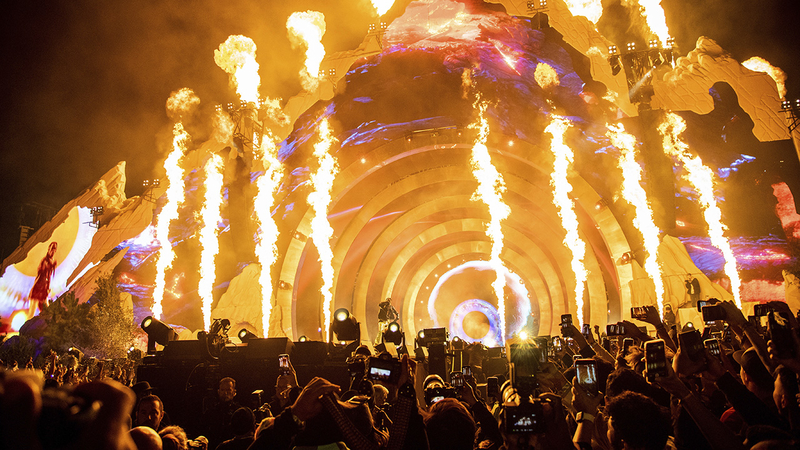 After this past weekends Astroworld concert tragedy in Houston, Texas, rapper Travis Scott and LIVE Nation are facing multiple lawsuits.
8 people, aged 14 to 27, killed as crowd surged at Astroworld music festival.
Multiple lawsuits have been filed, and a criminal investigation opened after eight people died and hundreds injured in an apparent crowd surge at Travis Scott's Astroworld music festival in Houston on Friday.

According to court records, at least 14 civil lawsuits have been filed against promoter Live Nation Entertainment Inc., or a subsidiary, Live Nation Worldwide Inc. Of those, ten name Scott — whose real name is Jacques Webster — as a defendant and one named Drake, a fellow rapper and guest performer.

The lawsuits generally claim Live Nation acted negligently by failing to create and enforce proper safety protocols, providing adequate security, and maintaining sufficient crowd control. As a result, the victims were crushed in a chaotic surge near the stage, with some trampled and others unable to breathe. In addition, news outlets have reported that Travis Scott may have encouraged reckless behavior from concertgoers.

Cases similar to this one highlight Premises Liability and a property owner or operator's legal obligation to take specific measures to protect someone entering their property.
————————–
Premises liability is a legal concept that typically comes into play in personal injury cases where the injury was caused by an unsafe or defective condition on someone's property. Property owners, tenants and managers each may have a duty to maintain the premises in a reasonably safe condition and to protect and warn against known or foreseeable dangers.
Learn More about Premises Liability
————————–
One of the legal issues being investigated after the Astroworld catastrophe is whether past incidents at the music festival provided the organizers actual or constructive notice of the potential for large crowds, chaotic crowd behavior, and the threat of a mass casualty situation was preventable.
Notably, at a prior show in 2019, three people were injured in a stampede which caused Live Nation to hire extra security personnel. In addition, reports state that the Houston police department raised concerns about crowd control on the evening before the tragic events unfolded.