Personal Injury Lawyer
Serving Albany, NY & All of New York State
Dreyer Boyajian LLP represents clients who suffer serious injury due to the negligence of individuals, corporations, and other parties. We are successful because we pursue every case with a simple philosophy: Work aggressively to help every client obtain the full and fair amount of compensation they deserve.
Our personal injury lawyers have attained results on behalf of clients who have been hurt in a variety of different circumstances. From wrongful death and medical malpractice to dog bites and work injuries, our team has the experience to help you receive the compensation you deserve.
If you or someone you love has suffered serious injury in Albany, Saratoga Springs, Schenectady, Troy, NY, or another area of the Capital District, please call Dreyer Boyajian LLP at (518) 463-7784 today. Your initial consultation is free.
Types of Personal Injury Cases We Handle
Personal injury is a broad legal field encompassing many different kinds of claims. It is important to choose an experienced personal injury lawyer who knows how to handle your case.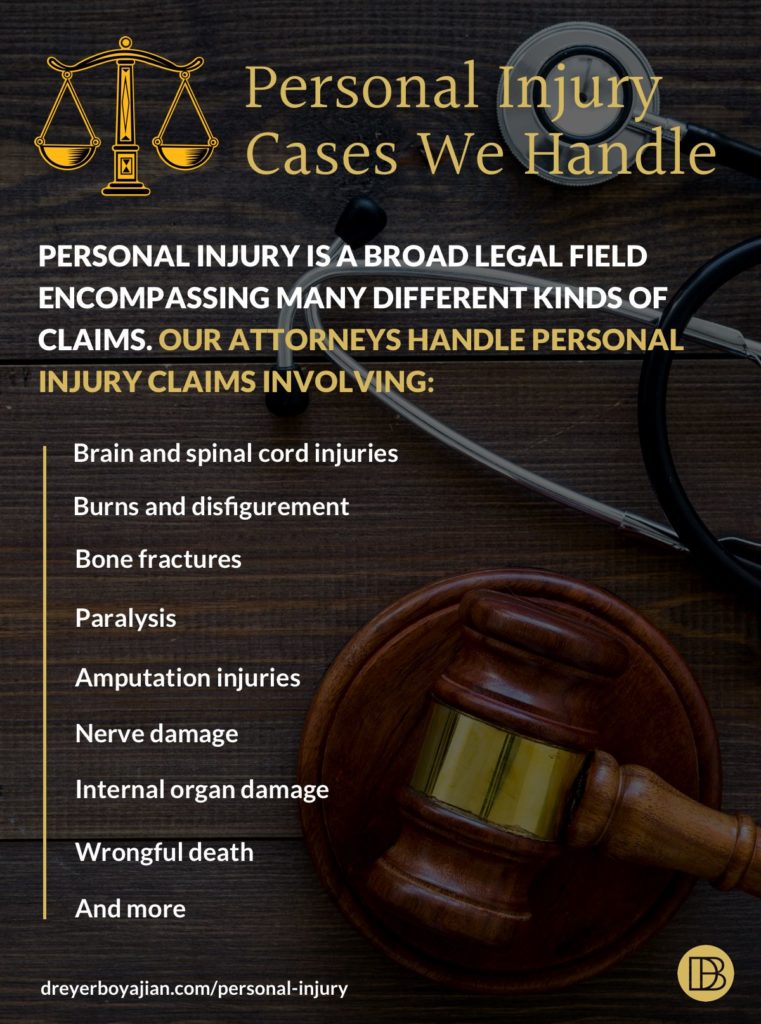 Through more than 35 years of practice, our law firm has helped clients in injury cases involving:
Construction & Industrial Accidents
Construction workers face danger every day. If you or a loved one suffered injury on the job, you may find that workers' compensation does not cover the full extent of your expenses and other damages.
Dreyer Boyajian LLP has extensive experience in construction accident claims. We evaluate the circumstances of your workplace accident and build a strong case against any parties that are liable for your injuries.
Motor Vehicle Accidents
Carelessness behind the wheel is a leading cause of serious injuries in New York as well as nationwide. Our lawyers can help if you have been injured in a:
In addition to representing drivers who have been injured in auto crashes, Dreyer Boyajian LLP can also help if you were hurt in a bicycle or pedestrian accident.
Defective Products
Product liability is a complicated area of law. Our experienced defective product lawyers help injured consumers, workers, and patients pursue compensation from the makers of products that cause injury.
Dreyer Boyajian LLP has represented clients in defective product cases involving dangerous drugs, defective medical devices, industrial machinery defects, and more.
Dangerous Premises
Residential and commercial property owners have a responsibility to keep the premises safe for visitors. You may have a premises liability claim if you were injured as a result of:
Premises liability claims may involve taking action against the owner of a private residence or the owner or tenant of a commercial property
Medical Malpractice
Doctors, surgeons, nurses, and other medical practitioners may seriously endanger the health of their patients when they make errors. Our lawyers can pursue a medical malpractice claim on your behalf if you or a member of your family was injured by a healthcare provider's negligence.
Dreyer Boyajian LLP handles medical malpractice cases involving:
Individual practitioners are not the only ones who can be sued for medical malpractice. Hospitals, clinics, and other facilities may also be liable.
Class Action Claims
Sometimes multiple people are seriously injured by the negligence of a single defendant. In addition to representing clients in individual personal injury claims, Dreyer Boyajian LLP is a leader in class actions and complex litigation.
Our diverse experience in mass torts includes roles in cases involving:
Contact Dreyer Boyajian LLP
Get your free and confidential consultation with one of our personal injury attorneys.
Examples of Serious Injuries
At Dreyer Boyajian LLP, we have seen many different injuries occur in the types of cases outlined on this page. Our attorneys handle personal injury claims involving:
Tragically, in some cases victims may not survive their injuries. In addition to personal injury claims, our lawyers have extensive experience pursuing justice and fair compensation on behalf of families in wrongful death claims.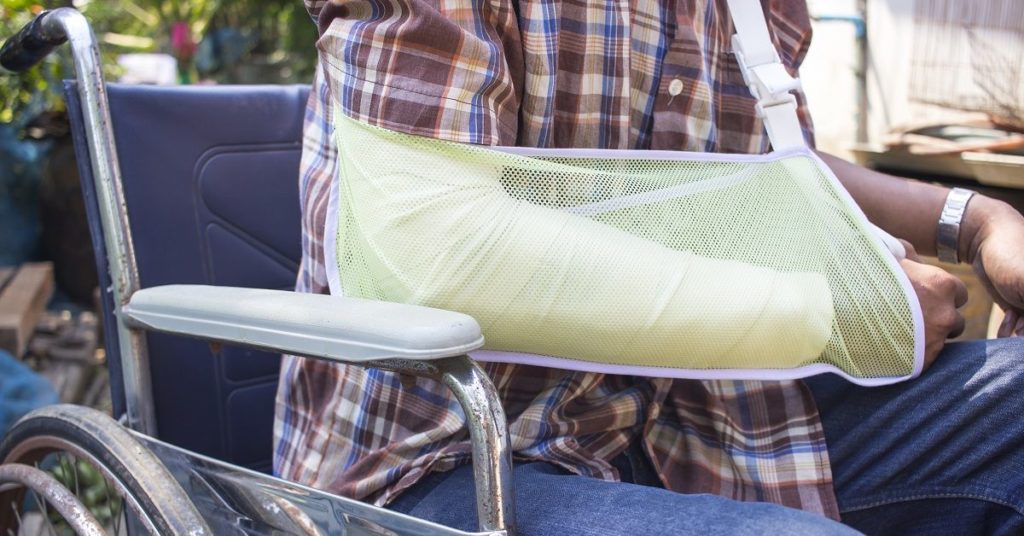 How Dreyer Boyajian LLP Can Help with Your Personal Injury Case
If you or a loved one has been injured, you need an experienced attorney who will look out for your interests and help you seek monetary compensation. At Dreyer Boyajian LLP, we take a team approach to personal injury litigation.
We thoroughly investigate the evidence and prepare the clearest, strongest case for possible trial. Throughout the course of your claim, we work with you closely to ensure your individual circumstances and goals are taken into account.
Dreyer Boyajian LLP has been serving clients in personal injury cases for over 30 years. Our attorneys apply their broad range of legal knowledge and experience to create a comprehensive strategy for your claim.
For a free review of your case, please call (518) 463-7784 or contact us online today. Our team serves clients in Albany, Saratoga Springs, Schenectady, Troy, and nearby areas of New York.