Proudly Serving Injured Victims in the Capital District
Dreyer Boyajian LLP has spent over 30 years representing construction accident victims. Our team of Albany personal injury attorneys has extensive jury trial experience, including handling just about every type of construction accident case. Going to work every day shouldn't be a health hazard, and we fight to make sure that you and your family get the justice you deserve.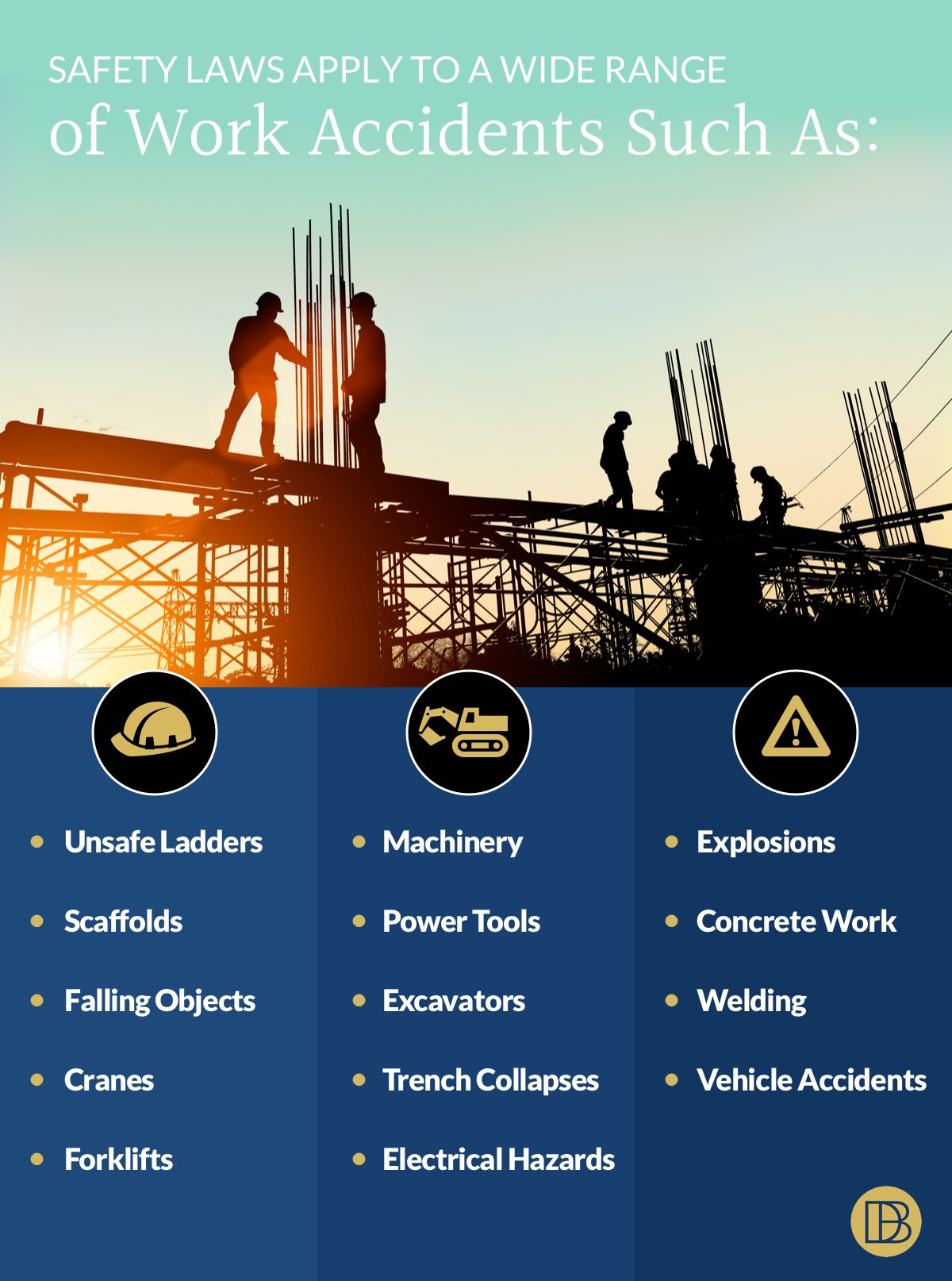 You Can Get More than Workers' Compensation Benefits
If you are injured on the job, you may be eligible for workers' compensation benefits. You also may be entitled to additional compensation by filing a claim against the property owner or general contractor hired to perform the work.
New York statutory law provides special protection to construction workers.
Can I receive more than worker's compensation if I'm injured on a construction site?
New York Labor Law 240
New York Labor Law section 240, also known as the Scaffold Law, was enacted in 1885 to protect workers who work on scaffolds, ladders, roofs and other dangerous environments where height differentials and the force of gravity could play a factor in serious work injuries or death. If you were injured in a fall during construction work, you may be able to pursue a Labor Law 240 claim and secure additional benefits. These cases generally involve falls from scaffolds, ladders, roofs, pump jack/pick assemblies, aerial lifts or injuries caused by falling objects being hoisted or left unsecured.
Strict liability can often be established by showing that the owner or contractor failed to provide required safety devices and protection.
New York Labor Law 241
Section 241(6) of the New York Labor Law impose a non-delegable duty on owners and contractors to comply with the safety provisions of the New York State Industrial Code for the protection of workers engaged in construction, excavation and demolition work.
These safety laws apply to a wide range of work accidents such as:
Unsafe ladders
Scaffolds
Falling objects
Cranes
Forklifts
Machinery
Power tools
Excavators
Trench collapses
Electrical hazards
Explosions
Concrete work
Welding
Vehicle accidents, including vehicles with no back-up beeper
Who is responsible for keeping your construction site safe?
Knowledge & Experience
If you are injured in a construction accident you need an Albany personal injury lawyer who knows the complexities of New York's worker protections laws. Our attorneys have achieved significant verdicts and settlements in many cases where the client was turned away by other lawyers.
Our philosophy is simple: we prepare every case for trial. We investigate the facts of your case to evaluate any negligence by the owner, general contractor, subcontractor or third-parties. Our Albany personal injury attorneys will consult with construction safety professionals such as engineers and forensic safety experts; interview eye witnesses; obtain your medical records and analyze the law to effectively advocate on your behalf. If an insurance company will not settle, we fight for you in court.
Contact Dreyer Boyajian LLP
Get your free and confidential consultation with one of our construction & industrial accident lawyers in Albany, NY
Recent Case Results
Some of our significant verdicts and settlements include:
Mechanic crushed by truck being repaired $5,000,000
Roofer falls through roof strong $2,250,000
Worker backed-over by construction vehicle $3,500,000
Prior results do not guarantee future outcome.