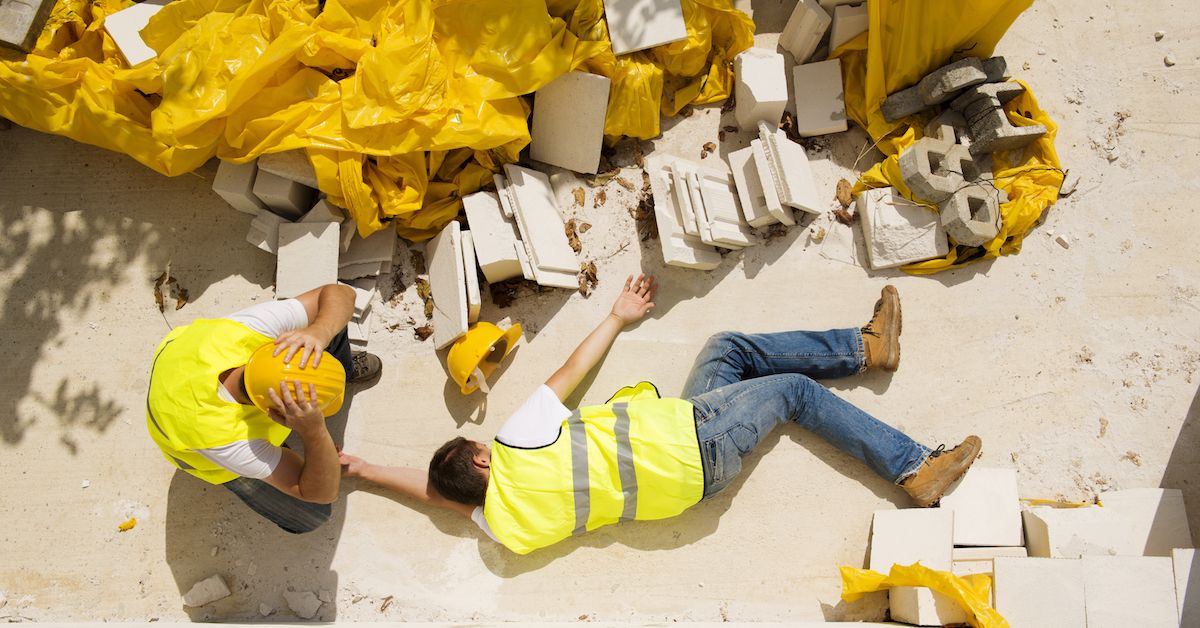 New York Construction Fatalities Rise Sky-High
A study recently published by the New York Committee for Occupational Safety & Health entitled "Deadly Skyline" has unearthed some disturbing trends in the construction industry. Construction fatalities rose to a 10-year high in 2016, marking a nearly 40% increase across that same timespan. Tragically, 71 construction workers were killed in on-the-job accidents in 2016 alone.
The study found that falls from a height, which are largely preventable, are the leading cause of construction fatalities in New York State and New York City. The next three most common causes of construction deaths are electrocutions, being struck by a falling object, and being trapped between equipment or machinery.
Deadly Skyline
New York ranks as one of the top 10 states for construction fatalities, with construction workers dying at a rate 4.6 times the national average. Across the state, construction deaths account for more than 25% of all worker deaths. This is significant because construction work only comprises 4% of the workforce. Also alarming is that the rate of worker fatalities is far outpacing the rise in the construction jobs.
This trend shows no sign of changing for the foreseeable future. The study also found that New York City construction deaths have decreased by 21% over a five year period. This means that worker fatalities outside of New York City are on the rise.
In particular, non-union jobs are especially dangerous, with 94.7% of workers who died on private worksite in 2016 being non-union. Latino and immigrant worker fatalities have also disproportionately increased, with Latinos 84% more likely than non-Latinos to die at job sites with egregious "willful" OSHA violations.
Protections for Workers
OSHA safety violations were found at 82% of construction workers fatalities. The study found that these deaths are often preventable and that the employer was at fault. Unfortunately, federal OSHA safety inspections have decreased 62.6% over the past 20 years and OSHA's budget is dramatically underfunded. As are result, preservation and enforcement of New York State's construction safety laws is paramount to worker safety.
Specifically, New York State Labor Law §§ 200, 240, and 241 are in place to protect construction workers from serious injuries and death. Labor Law § 240, commonly known as "the scaffold law," requires that owners and contractors protect workers exposed to gravity-related hazards, such as falling from a roof, ladder, scaffold, pump jack/pick assemblies, man lifts, or being struck by an object that was improperly hoisted or secured. New York law allows the injured worker to directly sue the property owner or general contractor for these safety violations, thereby encouraging them to hire responsible contractors and follow the law to ensure worksite safety.
Rising Concerns
Unsafe working conditions are not the only danger that construction workers face in New York. Industry and insurance groups are lobbying to change New York's labor laws to eliminate the non-delegable responsibility of owners and contractors to protect workers. Construction workers should not have to risk their lives every day because of irresponsible owners and contractors who seek to cut costs and not furnish workers with proper safety equipment.
If you or someone you know has been injured while working construction, you should be aware that you may be entitled to more than workers' compensation. An experienced attorney can review the circumstances of your construction accident case and help explain what legal options may be available.