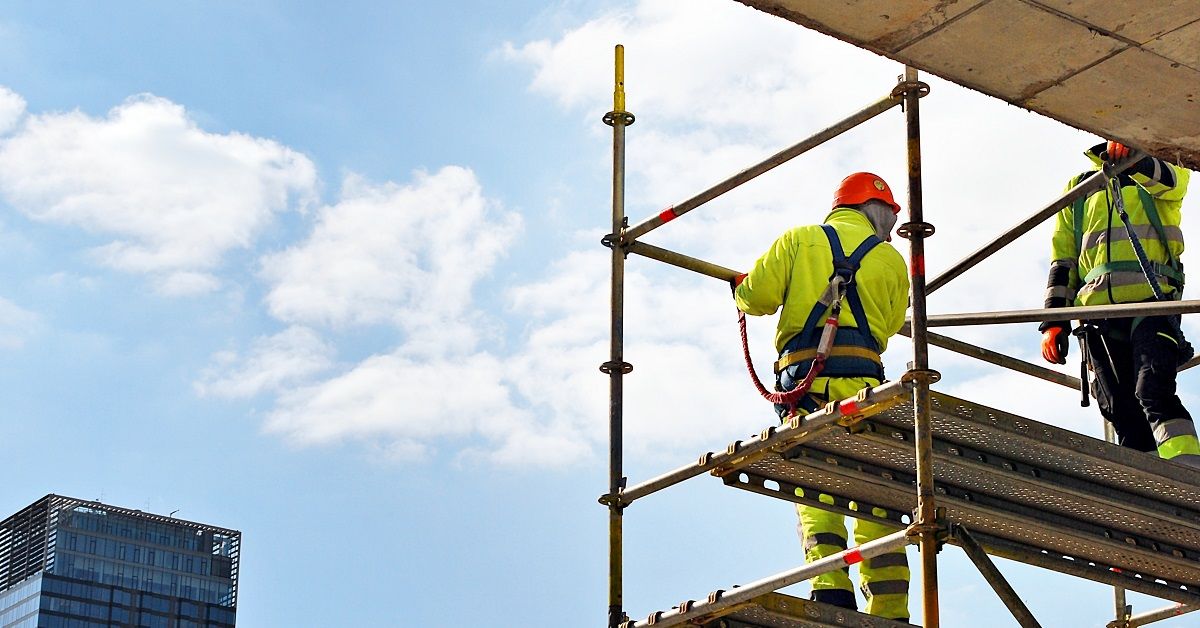 What Construction Workers Should Know About the Scaffold Law in New York
Citywide, statewide, and nationwide, falls are the leading cause of death in on-the-job accidents. We have reported before on the growing rate of fatal construction accidents in New York, and it is sad to say that this trend continues unabated.
Construction sites present many fall hazards, with falls from scaffolding among the most likely to result in serious injury or fatality. Earlier this year a young construction worker was tragically killed right here in Albany after falling five to six stories from scaffolding outside an apartment complex.
Section 240 of the New York Labor Law charges owners and contractors with responsibility for the scaffolding, hoists, ladders, and other equipment required for workers to perform their job duties. If your loved one was injured or died on the job as a result of owner, manager, or contractor negligence with scaffolding, you may be eligible for compensation through a construction accident lawsuit.
What Does the Scaffolding Law Say?
According to New York Labor Law's Section 240, owners and contractors are required "to give proper protection to a person so employed" when their work contributes to the "erection, demolition, repairing, altering, painting, cleaning or pointing of a building or structure." Some of the provisions established by the law to protect workers include:
Scaffolding situated 20 feet or more above the ground or floor must be equipped with a safety railing that rises a minimum of 34 inches (nearly 3 feet)
The railing must be securely fastened to the scaffold to prevent swaying
The safety rail must enclose the full length and both ends of the scaffold
The scaffolding must be able to hold four times its maximum weight
This law assigns strict liability for scaffold accidents to the parties responsible for assigning and managing the work. As such, simply failing to provide scaffolding and other equipment that meets the standards of the Labor Law may be enough to establish your right to compensation.
Who Is at Risk for Scaffold Injuries?
Scaffolding is a critical component of many construction sites. Many different workers scale scaffolds every day as part of their jobs, with some of the most common including:
Carpenters
Bricklayers
Welders
Electricians
Maintenance workers
Painters
Windowwashers
Steeplejacks
The strict liability for safe scaffolding creates a "non-delegable" duty for owners and contractors. In other words, these parties cannot delegate responsibility to someone they hire (such as a foreperson or other worker) in an effort to pass the buck should an accident occur.
Unfortunately, certain lawmakers and special interest groups are pushing for changes in the law to reduce liability for contractors and owners. Lobbyists and others claim that strict liability for the safety of scaffolding and other equipment makes construction projects too expensive. We believe, however, that protecting worker safety is worth the price.
Why the New York Scaffold Law Is So Important
Construction workers should not have to foot the bill when they suffer injuries because of the negligence of the people or companies that hire and contract with them. And, in the event of a fatal fall, the families of deceased workers ought to have recourse for the tragic loss.
Workers' compensation benefits are available for both on-the-job injuries and fatalities. However, in the event of catastrophic injury or fatality, workers' comp may not be enough. Furthermore, workers' compensation is a no-fault system; the owner or contractor is not held accountable if you pursue a claim, meaning your coworkers and those working on other projects may still be at risk from negligence or misconduct.
You might think that the union would be able to crack down on owners and contractors that violate state labor laws. Unfortunately, non-union jobs account for the vast majority of work site deaths due to falls and other dangers. Many of the workers killed are Latinos or immigrants – two groups who face a disproportionately higher risk of death on private job sites with an often extreme disregard of safety standards.
The scaffolding law and other elements of New York Labor Law exist to protect workers physically and legally. Strict liability provides injured workers and their families (or those who lost a loved one) with recourse to pursue just compensation from negligent employers and contractors.
How Dreyer Boyajian LLP Can Help
The aftermath of a construction or industrial accident is overwhelming. You may be contacted by one or more insurance companies, the New York State Workers' Compensation Board, and other parties. If your loved tragically died in a fall or due to another unsafe condition, trying to navigate these conversations while dealing with grief can be unbearable.
This is where the services of an experienced, compassionate attorney are essential. The law firm of Dreyer Boyajian LLP has decades of experience and hundreds of millions of dollars in verdicts and settlements for people who have been injured in work accidents, as well as families who lost someone they love.
To speak to one of our attorneys for free, please call (518) 463-7784 today. Dreyer Boyajian LLP has offices in Albany and Saratoga Springs, and we serve clients throughout the Capital District of New York.