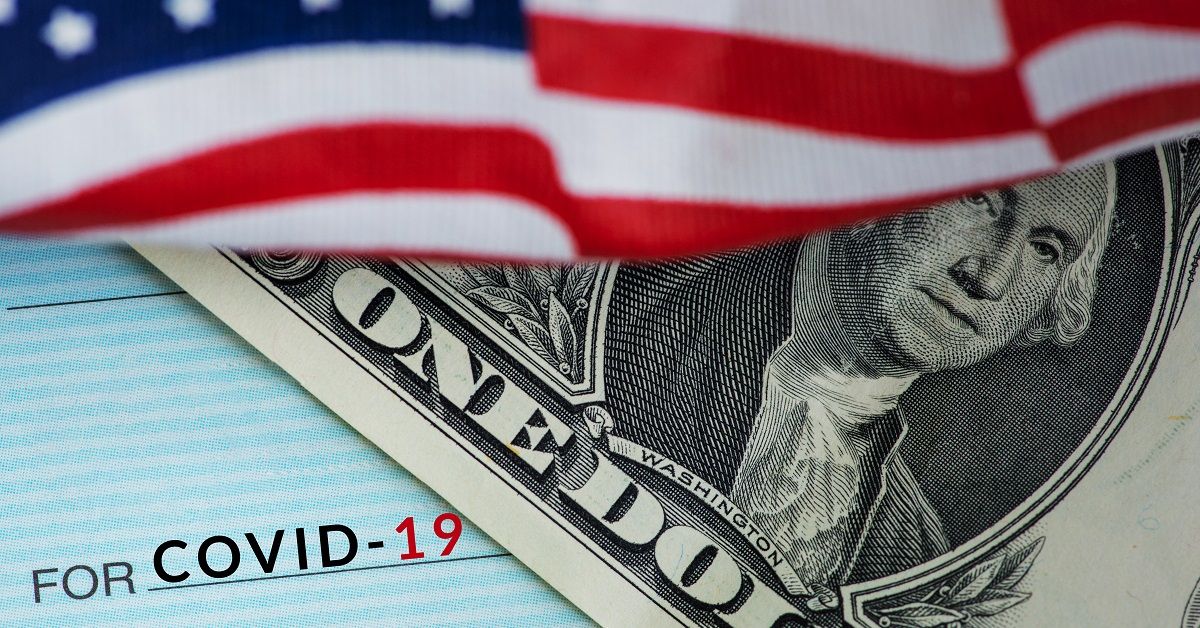 Whistleblowers Are Instrumental in Combating COVID-19 Fraud
During this time of national crisis, whistleblowers are instrumental in combating COVID-19 fraud. A $2.2 trillion coronavirus relief package, known as the Coronavirus Aid, Relief, and Economic Security Act, or the CARES Act, was signed into law on March 27, 2020. The funds provided from this relief package are designed to help keep workers paid and employed, provide health care system enhancements, and to provide economic stabilization and assistance to severely distressed sectors of the economy.
COVID-19 Fraud Schemes
While the country continues to deal with the ongoing COVID-19 pandemic, some individuals will seek to illegally profit from the national crisis, with scams ranging from bogus charities seeking donations for coronavirus relief to more sophisticated fraud schemes involving kickbacks for COVID-19 screening tests, designed to rip off Medicare, Medicaid, or other government programs. Whistleblowers, also known as "relators" under the federal False Claims Act, 31 U.S.C. § 3729, et seq., are increasingly important during this national emergency as insiders, competitors, or any ordinary citizen can step into the shoes of the government and report the fraud and wrongdoing they observe.
Unfortunately, times of panic and uncertainty create opportunities for criminal activity and other kinds of fraud.  Many people fell victim to similar schemes after Hurricane Katrina and 9/11 and the National Whistleblower Center is already advocating for the Justice Department to create a Coronavirus False Claims Act Task Force.  In a memo to United States Attorneys, Attorney General William Barr stated "[t]he pandemic is dangerous enough without wrongdoers seeking to profit from public panic and this sort of conduct cannot be tolerated."  Attorney General Barr further stated that "it is essential that the Department of Justice remain vigilant in detecting, investigating, and prosecuting wrongdoing related to the crisis."
Some examples of COVID-19 fraud and other criminal activity include:
Fake websites selling purported vaccine kits
People seeking investments for nonexistent companies claiming to cure COVID-19
Cyber scams that will install malware on your computer to obtain sensitive information
Emails claiming to come from the Center for Disease Control or the Red Cross asking for personal information
Price gouging – marking up prices on surgical masks, gowns, or gloves
Hoarding – amassing scarce medical supplies or personal protective equipment for the purpose of profiteering
Fake COVID-19 testing sites – created to obtain money for a bogus test and to gain private information such as social security numbers
Selling unregistered disinfectants and sanitizers falsely claiming to protect against coronavirus
Selling defective or faulty medical equipment, such as respirators or thermometers
Health Care Fraud
With the billions of dollars of emergency government relief funds flowing into the health care system, including $500 million for Medicare telehealth programs, the potential for fraud against the government will only increase. Within the health care industry, fraud often occurs in the form of false billings to Medicare or Medicaid for services that were never given or not needed, or for medical equipment that was never issued; kickbacks to doctors for referring services or prescribing certain medicines; and billing for services that do not meet the required criteria, especially in the telehealth field. With the ability for wrongdoers to manipulate the billions of dollars of emergency funds coming into the health industry, whistleblower insight will be even more important in bringing fraud to the attention of the government and protecting the health and safety of the public.
Federal False Claims Act
The federal False Claims Act is a powerful tool in combating fraud. Signed into law in 1863 by President Lincoln, the False Claims Act was created to target fraud against the government and troops during the Civil War. During that wartime period of crisis, contractors were taking advantage of government funds by selling defective ammunition and rifles and tricking the Union Army into purchasing the same horses over and over. Since then, the False Claims Act has been expanded several times with amendments and is considered a powerful weapon in fighting fraud against the government.
Importantly, the False Claims Act has a provision that allows ordinary citizens to step into the shoes of the government and report fraud. This provision is the qui tam provision of the False Claims Act and permits whistleblowers, or relators, to share in the proceeds recovered by the government through a successful settlement or trial. This amount, known as a "relator's share", is an award to the relator for reporting the fraud and providing important details to the government. This award can be significant, as much as 30% of the government's total recovery.
Reporting the fraud and sharing in any recovery requires that the relator file a complaint without it becoming part of the public record, or "under seal", and serve a document known as a disclosure statement to the government outlining substantially all material evidence and information concerning the fraud known to the relator. Furthermore, the False Claims Act has an anti-retaliation provision that protects those who report fraud and are later retaliated against by their employer, by termination or demotion.
Dreyer Boyajian LLP False Claims Act Attorneys
The False Claims Act has specific procedural requirements that are uncommon to most other statutes and having an experienced False Claims Act attorney advocating for you is important. The attorneys at Dreyer Boyajian LLP represent whistleblowers and help them in their fight against fraud. If you, or someone you know, is aware of any misconduct, fraud, or abuse involving government funds, such as relief funding from the COVID-19/CARES Act, Medicare, Medicaid, or government-issued grant money, please contact us today at (518) 463-7784 or info@dreyerboyajian.com for a free consultation.