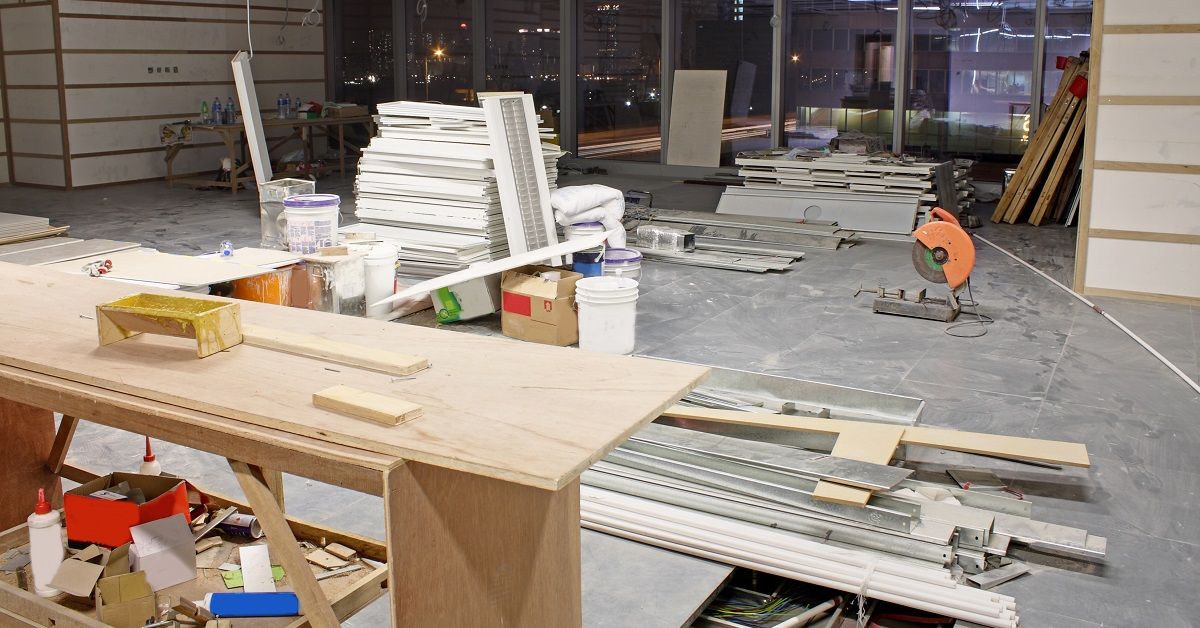 What Is The Impact of Coronavirus (COVID-19) on Construction Projects?
The coronavirus (COVID-19) pandemic is posing novel and challenging legal issues for businesses across the country.  In the construction industry, COVID-19 has and continues to adversely affect projects of all types and sizes by preventing contractors, subcontractors, materialmen and suppliers from working, disrupting the distribution of necessary materials and supplies and hindering project financing.  All of these issues have the potential to result in both short-term and long-term delays and disruptions on projects.
New York State, like many other state governments, is taking a wide variety of measures to mitigate the spread of COVID-19. Some of these measures include orders shutting down non-essential businesses. On March 27, 2020, New York State Governor, Andrew Cuomo, issued an Executive Order shutting down all "non-essential" construction statewide except for emergency work and other limited construction. This Order represents a significant policy change which will have far-reaching effects on owners, developers, contractors and workers. Essential construction includes work on roads, bridges, transit facilities, utilities, hospitals and health care facilities and affordable housing. Emergency construction includes work on projects "necessary to protect the health and safety of the occupants." Exceptions also have been made for projects for which "it would be unsafe to allow to remain undone until it is safe to shut the site."
As for which parties will bear the risks posed by the disruptions, delays and shutdowns caused by the COVID-19 pandemic, this will depend primarily on the language and terms set forth in the parties' construction contracts. Many construction contracts contain force majeure or "act of God" provisions. "Force majeure" clauses relieve parties from performing their contractual obligations when certain unforeseeable circumstances beyond their control arise which prevent a party from fulfilling or timely fulfilling their contractual obligations. These circumstances include natural disasters, but also typically include other events beyond a party's control that could be prevented by the exercise of prudence, diligence and care, such as war, strikes or riots, or an event described as an "act of God," such as storms, earthquakes and floods.
In order to determine whether the COVID-19 pandemic qualifies as force majeure or an "act of God" event, particular attention must be given to: (a) the specific terms of the force majeure or "act of God" clause(s); and (b) the specific manner in which the COVID-19 pandemic affected the project.
Many standard contracts used in the construction industry do not contain force majeure clauses but rather inexcusable delay and compensation adjustment clauses dealing with certain force majeure events related to the COVID-19 pandemic. For example, the American Institute of Architects ("AIA") A201-2017 General Conditions of the Contract for Construction, which accompanies most AIA standard form contracts, does not specifically use the words force majeure, epidemic or pandemics. Instead, Section 8.3.1 of the General Conditions, entitled "Delays and Extensions of Time," provides:
"If the Contractor is delayed at any time in the commencement or progress of the Work by (1) an act or neglect of the Owner or Architect, of an employee of either, or of a Separate Contractor; (2) by changes ordered in the Work; (3) by labor disputes, fire, unusual delay in deliveries, unavoidable casualties, adverse weather conditions documented in accordance with Section 15.1.6.2, or other causes beyond the Contractor's control; (4) by delay authorized by the Owner pending mediation and binding dispute resolution; or (5) by other causes that the Contractor asserts, and the Architect determines, justify delay, then the Contract Time shall be extended for such reasonable time as the Architect may determine."
The delays experienced as a result of COVID-19 could conceivably fall within any of the following categories under the AIA General Conditions: (a) unusual delay in deliveries; (b) unavoidable casualties; (c) other causes beyond the Contractor's control; or (d) other causes the Contractor asserts, and the Architect determines, justify delay. However, it remains to be seen whether any court or arbitrator will resolve the issue of whether, and how, the COVID-19 pandemic constitutes a force majeure or "act of God." Additionally, it is important to note that, although a force majeure clause typically furnishes a contractor with additional time to perform its work, it does not result in the contractor being paid additional money and does not excuse the contractor's performance.
Regardless of whether a contractor is able to claim that COVID-19 is a force majeure event under a contract, the COVID-19 pandemic will have significant ramifications for projects as any delays in construction and the corresponding completion of the project will likely result in increased project costs and potential defaults under other agreements.
Moreover, even with construction contracts containing force majeure or excusable delay provisions, these contracts typically require contractors, to the extent possible, to mitigate their damages and to comply with the relevant notice and claim provisions found in the contract. Contractors also must demonstrate that the force majeure or "act of God" event was the proximate cause of the project delay and that no other act may have caused or prevented this project delay.
While there is no way to determine the duration of the COVID-19 pandemic and how it will ultimately affect construction projects, project owners and contractors should be vigilant about complying with the terms and conditions of their agreements. These include reviewing their agreements for: (a) relevant force majeure language; (b) excusable delay provisions; (c) notice and claim requirements; and (d) material price escalation provisions.
With respect to force majeure provisions, project owners and contractors, as well as their respective attorneys, should determine whether the force majeure provision in their contracts (including subcontracts and purchase orders) makes specific reference to epidemics or pandemics or is more generic in nature. If the force majeure provision is generic in nature, parties should be aware that courts often construe force majeure provisions narrowly because they are negotiated, and the parties are deemed to be in the best position to assess and allocate risk amongst themselves. Courts are also likely to inquire into foreseeability when parties rely on broad catch-all language to capture events not listed in the force majeure clause. In fact, where a contractual force majeure provision contains a list of events but fails to identify epidemics and pandemics, courts may deem this omission as persuasive.
With respect to excusable delay provisions, project owners and contractors need to determine how much additional time to perform is afforded to that contractor under such provisions and whether any associated costs associated with their performance is compensable under such provisions.
Both project owners and contractors also need to be aware of any notice and claim requirements that may be triggered as a result of the COVID-19 pandemic. Almost all construction contracts contain notice provisions that should be complied with in the event of a delay/impact, a request for an extension of time or the invocation of force majeure, which will likely include specifically identifying the impact, the date that the impact started and the expected duration and probable impact on the contractor's obligations, schedule and costs. If a force majeure event might impact their project or has impacted the project but to a degree that is not fully known or ascertainable, it is important for contractors to reserve their right to seek an extension of time and/or additional compensation. To that end, contractors should keep track of lost time and maintain back-up documentation relating to additional costs incurred during the continuation of the event. Contractors and/or subcontractors on private projects should furnish notice delays/impacts, extension of time requests and the invocation of force majeure to project owners and any upstream contractors in accordance with the terms and conditions of the contract. It is even more imperative for contractors to furnish proper notice on public projects given the Court of Appeals' ruling in A.H.A. General Construction, Inc. v. New York City Housing Authority, 92 N.Y.2d 20 (1998), which deemed providing notice in strict conformance with the terms and conditions of a public works contract as a condition precedent to recovery. Thus, a contractor's failure to strictly comply with the notice provisions in a public works contract will preclude contractor claims for time extensions, additional monies for delays/impacts and the invocation of force majeure. It also may result in the contractor being assessed liquidated damages for failing to timely complete its work on such a project if the contractor is not granted an extension of time.
Both project owners and contractors also need to be mindful of contractual provisions allowing a contractor to receive additional sums for increased costs incurred as a result of material shortages or price escalations associated with force majeure events. In order to ensure recovery, contractors, however, once again, need to keep detailed records of these additional costs.
Contractors and subcontractors also need to make sure that they: (a) promptly notify the project owner and the project architect in writing when delays/impacts occur in accordance with the contract requirements (making sure that the notice includes the basis on which the force majeure event is being claimed and furnishing any supporting documentation to the extent such exists); (b) document every delay encountered and how the delay occurred; and (c) take steps to mitigate damages caused by COVID-19, including, without limitation, contacting suppliers to plan ahead, locating alternative suppliers, communicating with project owners, developing contingency plans with the project owner depending on whether suspensions are mandatory or prudent and reviewing insurance policies to determine whether these policies are germane to any of the contractor's losses.
Project owners should be: (a) documenting every delay and how the delay was caused so it can be determined if said delay was attributable to COVID-19 or some other event; (b) contacting project lenders and other parties to discuss options under agreements, including, waivers, amendments and terminations; and (c) contacting project lenders to obtain any consents for changes to the project budget or the project schedule.
While the full impact of the COVID-19 pandemic on construction will not be known for some time, members of the construction industry must, in the interim, undertake measures to protect themselves.
As always, John J. Dowd, Esq., of Dreyer Boyajian, LLP, remains available to answer any questions or concerns that you may have as the legal landscape evolves during this unprecedented pandemic.