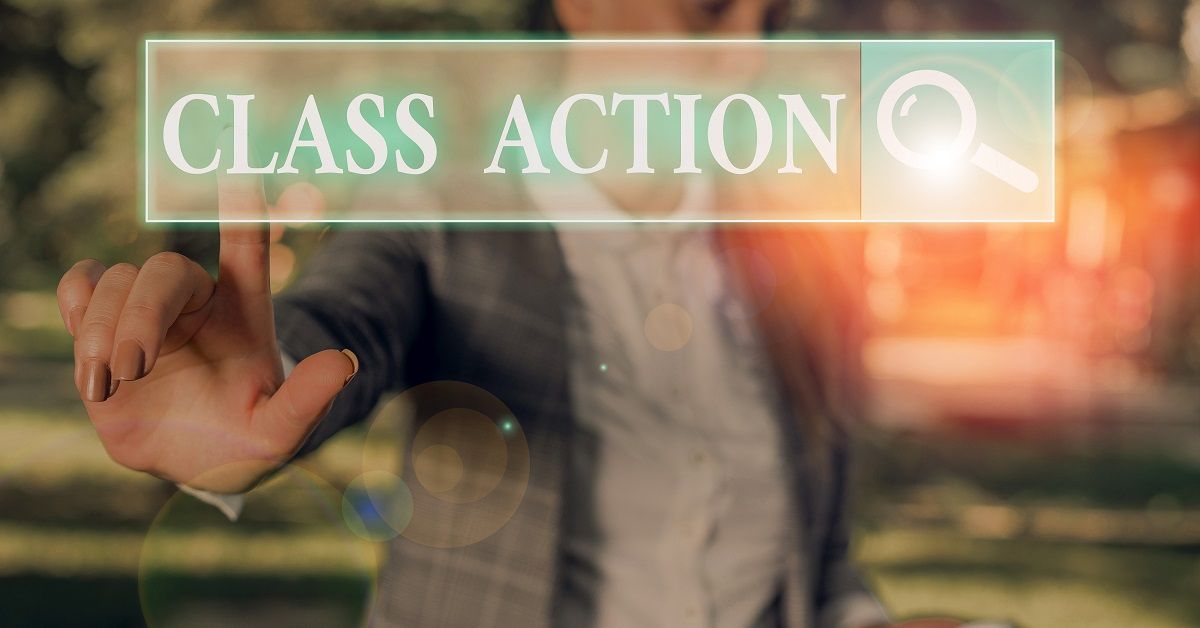 What to Look For in a Class Action Lawyer
Most lawsuits involve one party filing a claim against another for damages. Some cases may involve more than one defendant, but the majority of civil cases arise from one plaintiff who has been injured physically, financially, and in other ways as a result of negligence.
Class action lawsuits, however, are different. They may include hundreds or even thousands of people who have been affected negatively in the same way by the negligence of a single party.
Bringing a class action enables many people facing the same circumstances to receive justice fairly and efficiently. However, it is often difficult to tell if you are the only one or one of many affected by the same error or misconduct.
The best way to find out if you have an individual claim or whether it is in your best interest to pursue a class action lawsuit is to contact an experienced class action lawyer. The founding partners of Dreyer Boyajian LLP have nearly a century of combined experience in class action matters.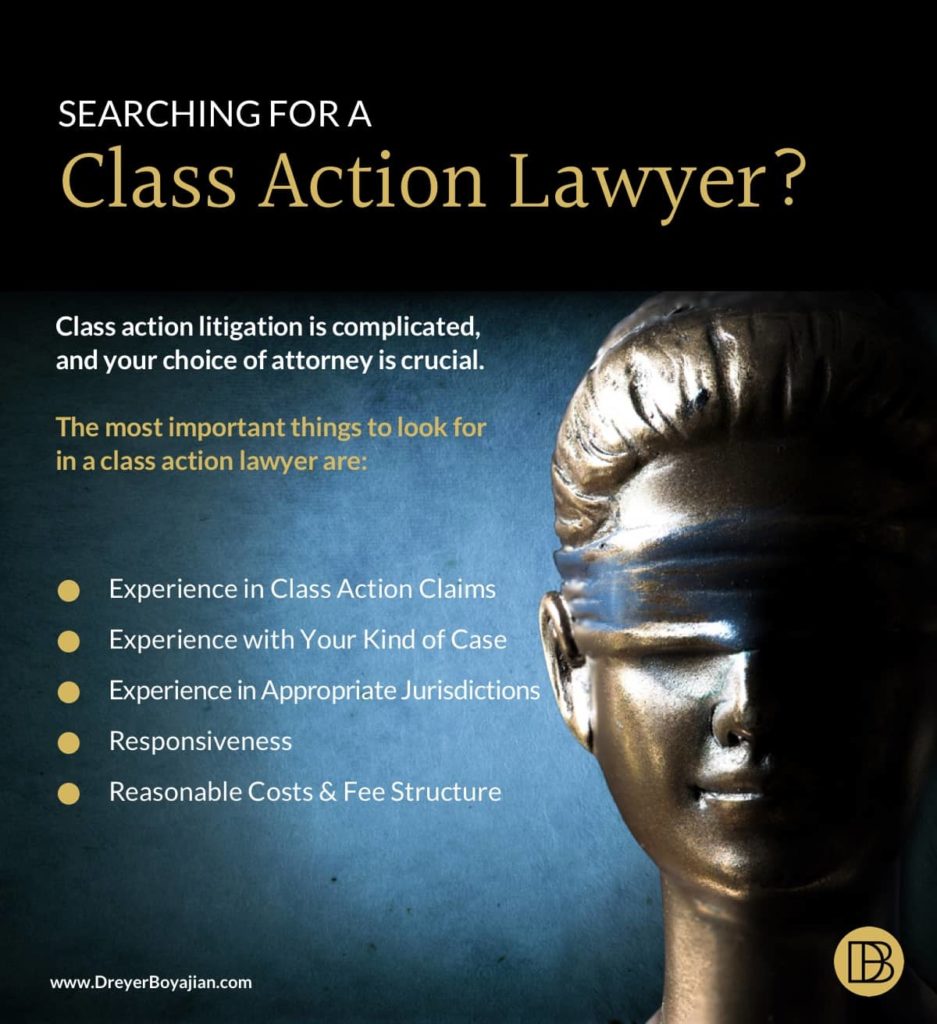 1. Experience in Class Action Claims
Some lawyers and law firms advertise that they accept class actions, only to refer the case to another attorney. Ultimately, their goal is to earn new business and pocket the referral fee rather than try the case themselves.
When it comes to your case, you want to find a lawyer who serves as the lead or local counsel in class action matters. An experienced class action lawyer can evaluate your case and provide guidance on filing suit by yourself or filing a class action.
Law firms with a reputation for handling class action litigation may field multiple inquiries from a number of people who have suffered the same injury, financial loss, or rights violation. As a result, they may recognize the value of seeking certification of individual claims into a single class.
2. Experience with Your Kind of Case
Class actions encompass a wide variety of different cases. These include:
In addition to experience in class action litigation, the lawyer or law firm you choose should also be well-versed in matters similar to your case. Check the firm's results to make sure their focus in individual and class action claims aligns with the details of your case.
3. Experience in Appropriate Jurisdictions
One of the complexities attending class action litigation is how wide the geographic distribution of people within the class may be. Courts only hear cases within their jurisdiction, and the efficient resolution of any legal matter depends on identifying where jurisdiction in the case lies and filing the claim with the correct court.
Depending on the jurisdiction, class actions may be tried in a state, district, or even federal court. The procedures in these courts are often very different from cases tried in municipal or county courts. So, it is beneficial to hire an attorney who has handled proceedings in higher courts and understands where jurisdiction may lie in a class action claim.
4. Responsiveness
One of the key distinctions between individual lawsuits and class actions is that the vast majority of people in a class will have no involvement with the case until it is resolved. The one exception is the lead plaintiff or lead plaintiffs in a class action lawsuit.
If you are the first to bring a claim and hire a lawyer, and the court certifies the case as a class action, you will be considered the lead plaintiff. As a lead plaintiff, you and your lawyer will maintain consistent communication throughout the case regarding settlement offers and other matters.
Because of the important role you play in the class action, it is important to find not only an experienced attorney but one who values your input, answers your questions thoughtfully, takes your concerns seriously, and responds to you in a timely fashion. The same is true for members of the law firm staff who are also involved in your case.
5. Reasonable Costs and Fee Structure
The lead plaintiff or lead plaintiffs in a class action lawsuit are responsible for evaluating the fee agreement as part of choosing an attorney. In most cases, class actions are tried on a contingency fee basis; if a settlement is reached, the lawyers in the case are paid a portion of the recovery.
The exact percentage an attorney charges as part of the contingency fee agreement may vary. Each lawyer you meet with should be upfront about their fees.
Due to the complexity of class action litigation, investigating and trying these cases can be expensive. In addition to a reasonable fee agreement, it is in your best interest and the interest of the class to find a law firm that emphasizes cost management. Cost-effective representation is generally efficient representation, improving the likelihood of a favorable settlement in a timelier fashion.
Contact Our Class Action Lawyers in New York
The attorneys at Dreyer Boyajian LLP have decades of experience litigating complex class action claims. Our founding partners are considered leading authorities in this area of law, and we are proud to apply our extensive skill on behalf of individuals who have been wronged by corporations, government agencies, and other parties.
Dreyer Boyajian LLP serves clients in Albany, Troy, Schenectady, Saratoga Springs, and areas throughout New York in class action lawsuits. Please call (518) 463-7784 or contact us online for a free case review.