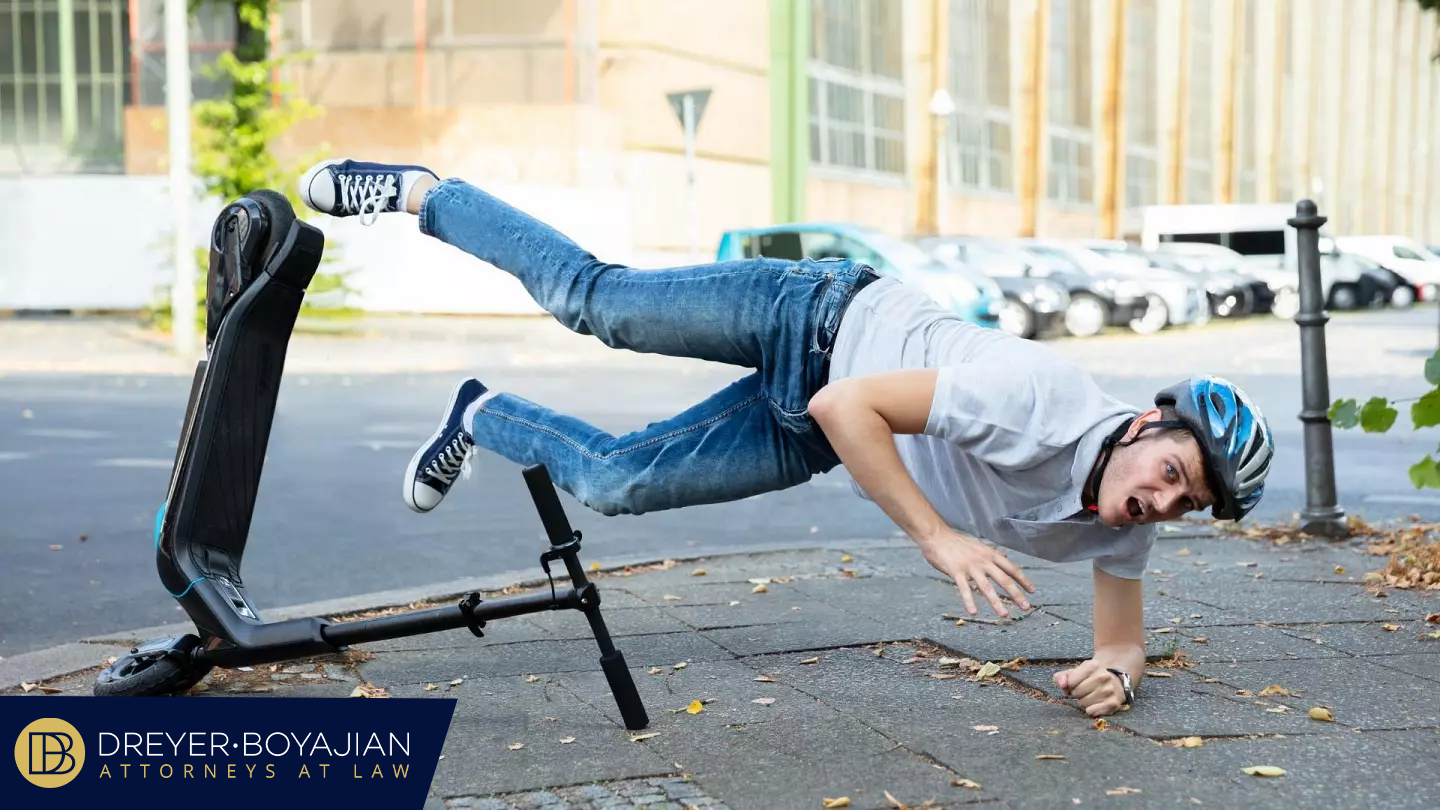 New York Electric Bike and Electric Scooter Accident Attorneys
The Dangers Associated with Electric Bikes
Between high gas prices and climate change, e-bikes have become a popular alternative to cars for many commuters, but with their rise in popularity comes a rise in accidents and injuries caused by e-bikes, some of which are fatal.
E-bikes are electric bicycles. They look like traditional bicycles, but they are powered by an electric motor and battery which help riders travel at speeds as high as 28 miles per hour. This means riders can travel to their destination quickly, without the physical labor needed to power a traditional bike. For this reason, they have become especially popular among delivery drivers who can use them to easily zip from job to job.
Despite their advantages, studies suggest that e-bike injuries tend to be severe and are more likely to require hospitalization as compared with traditional bikes and electric scooters. This is likely due to their increased travel speed, which makes it harder for riders to brake suddenly for cars, other cyclists, or pedestrians they may encounter.
Not only can e-bike crashes cause severe injuries, but charging their electric batteries can cause them to spontaneously combust. Fires caused by the explosion of e-bike batteries, although rare, can result in injury or death. Often times, e-bikes are charged using outlets inside homes or businesses, where fires can have devastating consequences. Most recently, on August 3, 2022, an e-bike parked inside an East Harlem apartment exploded overnight and set fire to the home, causing the death of a woman, child, and three dogs inside.
As e-bikes become a bigger part of our world, the more important it becomes for riders to observe basic principles of e-bike safety. These include: wearing a helmet, getting lots of practice before hitting the road, not overcharging batteries, storing batteries properly, and never attempt to modify or fix a damaged battery. Whether you were injured while riding an e-bike, by an e-biker, or by an exploding e-bike battery, you may have a claim against the person or company responsible.
According to the New York City Fire Department (FDNY), there were 79 injuries and 4 deaths of lithium-ion battery incidents in 2021. In 2022, there has been an increase to 121 investigations with 66 injuries and 5 deaths, with it only being halfway through this year, resulting in a 233% increase.
How Dangerous Are Electric Scooters?
Electric scooter-related injuries have increased, according to the Centers for Disease Control and Prevention (CDC). In a study by the CDC, a high proportion of e-scooter-related injuries were the result of preventable factors, such as not wearing a helmet or interfering with a motor vehicle. Injuries could be reduced and severity decreased with interventions and education for first-time riders."
680 people have been injured in scooter-related incidents in New York City so far this year, up 16% from last year.
Many times, the person injured was a pedestrian, not a scooter rider. (Source: 7 On Your Side Investigates)
The Most Common Injuries caused by e-bikes and e-scooters
E-bike and scooter riders are not protected in the same way as motorcycle riders during an accident. The following injuries can be caused by an electric bike accident or electric scooter accident:
Brain trauma and head injuries
Spinal injuries
Broken bones
Cuts, scrapes, and burns
Road rash
Internal injuries
Disfigurement
Amputation
Paralysis
Electric scooter crashes are caused by a number of factors
Road Hazards: Road hazards, such as potholes and uneven surfaces, can cause scooter riders to lose control.
Lack of Visibility: Since electric scooters are smaller than cars and trucks, drivers have difficulty seeing them when making turns or changing lanes.
Motor vehicle crashes: Riders on these products are extremely vulnerable to crashes. Motor vehicle interactions on the street, such as being "doored," remain a very real risk for users.
In 2018, Consumer Reports reported over 1,500 injuries from e-scooters. The report states that "Several doctors have treated serious injuries related to e-scooters since ride-share fleets began operating."
If you have been involved in an electric bike or an electric scooter accident, call the attorneys at Dreyer Boyajian LLP at 518.463.7784 or contact us online to schedule a consultation at our Albany, New York office.