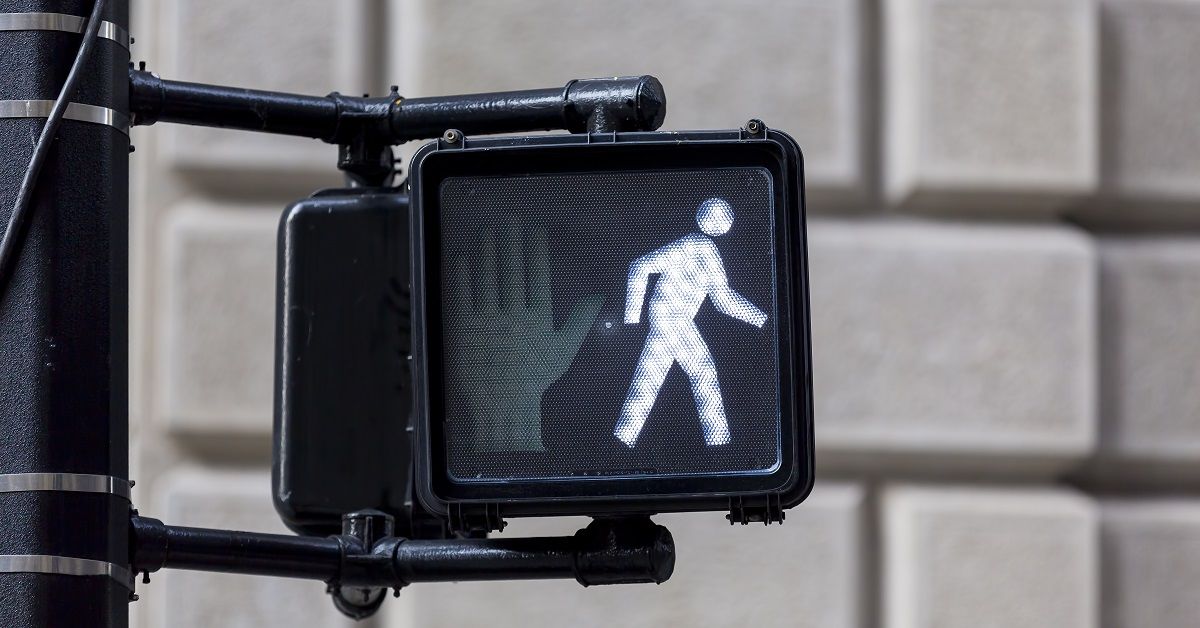 Who Is Liable for a Pedestrian Accident?
Accidents involving motor vehicles and pedestrians can present challenging questions of liability. Did an error on the driver's part leave the pedestrian with nowhere to go? Did the pedestrian put himself or herself in harm's way? In many cases, the answer will not be immediately clear, and it will be necessary to conduct an investigation in order to determine if the pedestrian is entitled to financial compensation for his or her accident-related losses.
With that being said, most pedestrian accidents are the result of driver negligence. When drivers behave carelessly in the vicinity of pedestrians, pedestrians are often helpless to protect themselves, and the consequences can be severe. Other parties may be liable for the accident as well.
If you or a loved one suffered serious injury or you lost a family member after being hit by a car, Dreyer Boyajian LLP can investigate the accident and pursue compensation for your losses. Contact us today for a free case review in Albany, Troy, Schenectady, Saratoga Springs, and nearby areas of the Capital District.
Who Is to Blame When a Car Collides with a Pedestrian?
Let's take a look at all of the parties that could potentially play a role in causing a vehicle-pedestrian collision:
1. A Negligent Driver
Distracted driving is among the most common causes of pedestrian accidents. However, many other forms of driver negligence can lead to serious and fatal pedestrian accidents as well.
Additional examples of driver-related causes of pedestrian accidents include:
Speeding
Failure to come to a full stop
Failure to look both ways before turning
Aggressive driving
Attempting to "beat" a yellow light at an intersection with a crosswalk
Drifting into the pedestrian lane or shoulder
Drunk driving
Fatigued driving (or falling asleep at the wheel)
Misjudging speed or distance
Not observing pedestrians' right of way
It is also important to consider that the driver who collides with a pedestrian is not the only driver who could be negligent. For example, if one vehicle stops at a red light and then hits a pedestrian in the crosswalk due to being rear-ended by a distracted driver, then the distracted driver would likely be liable even though his or her vehicle did not hit the pedestrian directly.
2. A Vehicle or Component Manufacturer
It is also possible that a driver could fail to stop in time to avoid hitting a pedestrian due to a defect in his or her vehicle. For example, if a driver's brakes are defective and they fail suddenly on the road, then the vehicle or brake manufacturer could be liable for the pedestrian's medical expenses, lost wages, pain and suffering, and other losses.
3. A Repair Shop or Dealership
An investigation may also reveal that the driver's vehicle was not defective, but rather that negligent repair or maintenance work resulted in a brake failure or other issue that caused the driver to lose control. If a mechanic performed negligent repair or maintenance work, then his or her employer (i.e., a repair shop or dealership) could be liable for the pedestrian's injuries.
4. A Government Agency or Contractor
Just as issues with drivers' vehicles can occasionally lead to dangerous accidents, in some cases accidents can be attributed to issues with the design or construction of the road as well. This could be the case, for example, if the accident occurred at an intersection and the traffic control signals were not properly timed. Missing signage, visual obstructions, inadequate space for pedestrians to walk or run safely, and other issues can potentially create liability for government agencies and government contractors as well.
5. The Pedestrian
Finally, it is important to acknowledge that pedestrians can be liable – or at least partially liable – in some cases. For example, if a person got drunk and stumbled into the middle of a busy street, then he or she may be deemed at fault in the event of a collision. Likewise, a pedestrian who ignores a "do not cross" signal and recklessly tries to cross a four-lane highway could potentially be deemed liable as well.
However, while these are possibilities, in most scenarios it is far more likely that a pedestrian will – at most – be deemed partially liable for injuries sustained in an accident. When a pedestrian is partially at fault for his or her own injuries, New York's "pure comparative fault" law entitles him or her to receive partial compensation from the other party (or parties) that contributed to causing the collision.
Were You Injured in a Pedestrian Accident in New York's Capital District?
If you were injured in a pedestrian accident in Albany, Troy, Schenectady, Saratoga Springs, or any other area surrounding New York's Capital District, we encourage you to contact Dreyer Boyajian LLP. Our law firm has attained significant recoveries on behalf of clients injured in pedestrian accidents.
Our attorneys will provide a free, no-obligation consultation about your legal rights. To get started, please call (518) 463-7784 or inquire online today.