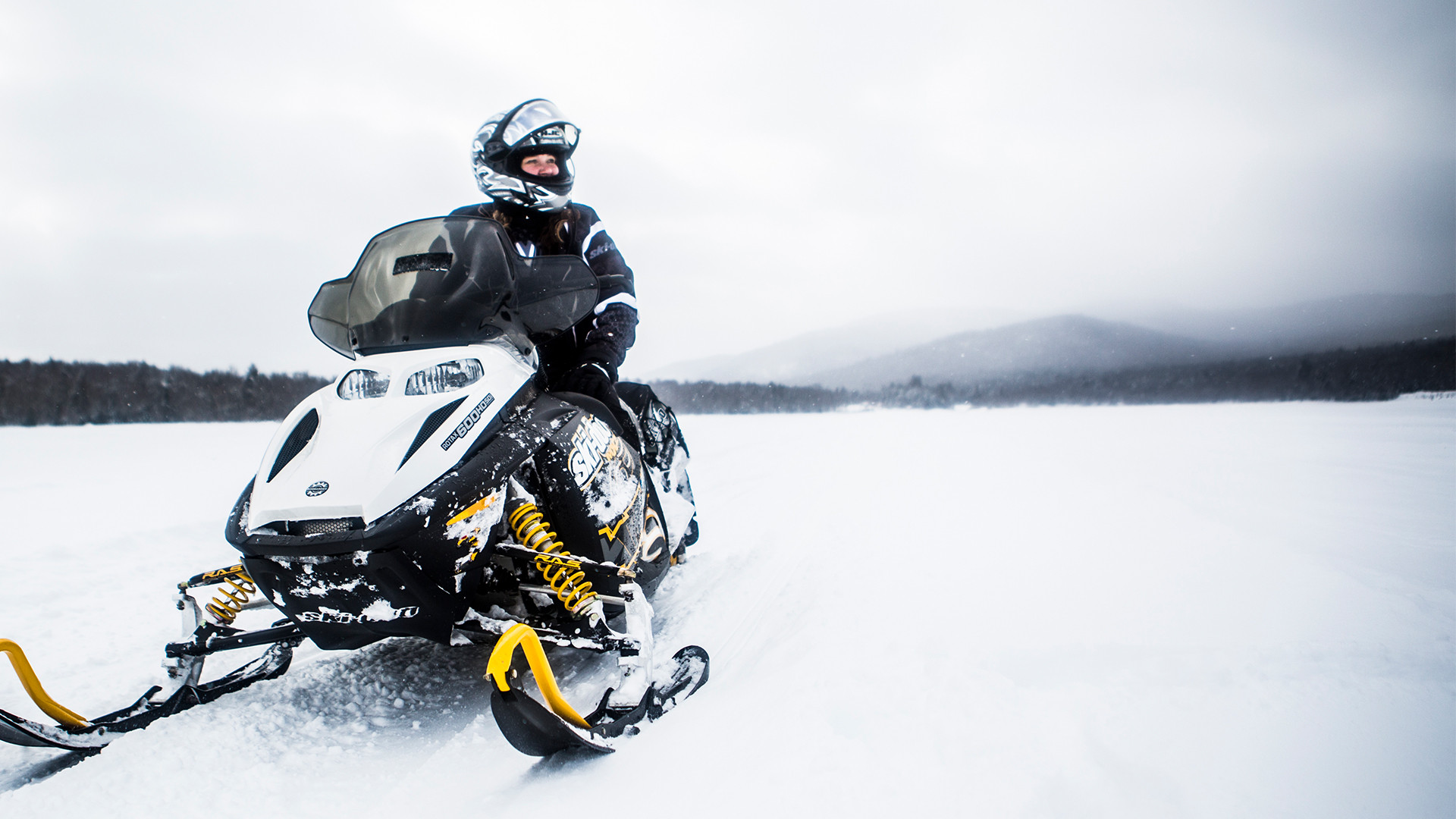 Staying Safe and Knowledgeable this Snowmobile Season.
Snowmobiling is a trendy sport, especially in upstate New York, where abundant open spaces and parklands are available for riding. Not all properties, however, are suitable for snowmobiling. The most common types of snowmobiling mishaps involve operators who crash into trees, other sledders, motor vehicles or unexpected fixed objects, especially on private unmarked trails or unfamiliar terrain. Too many crashes involve drivers who are inexperienced or impaired by drugs or alcohol. Unfortunately, innocent passengers are frequently the victims of these crashes which often can lead to very serious injury or death.
Legal liability in these cases turns on the underlying facts, including whether the driver's conduct was negligent, either because of excessive speed, failure to keep a lookout, or failure to follow trail etiquette. There are certain immunities built into the law for property owners who allow recreational use of their land for free. These protections are not absolute however and a property owner may be liable for creating a dangerous condition or willfully failing to guard or warn against known hazards.
Unlike automobiles, not every snowmobile operated in New York must have insurance. Therefore, it is essential to have a law firm that can navigate the complex areas of insurance law and other property owner liability to ensure fair compensation for injured victims of snowmobile accidents.
Contact Dreyer Boyajian LLP
Get your free and confidential consultation with one of our snowmobile accident lawyers.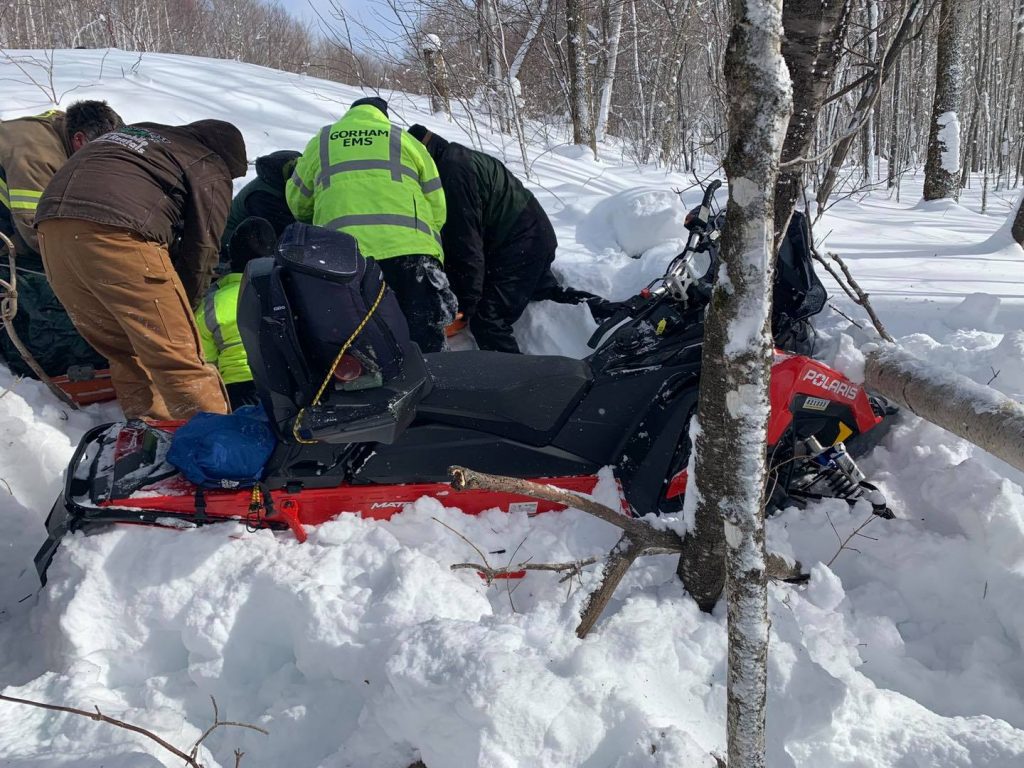 Snowmobile Injuries and Safety Tips
Spinal cord injuries and trauma
Important Snowmobile Safety Tips
Always wear a properly fitted helmet.

Keep at a safe speed, reducing speed at night, in reduced visibility, and for curves.

Dress warm enough for the conditions.

Never ride under the influence of alcohol.
Snowmobile Safety Laws – NY
Under New York Office Parks, Recreation & Historic Preservation Law (OPRHP) § 25.03, it is unlawful to operate a snowmobile in New York:
At a speed greater than what is reasonable under the surrounding circumstances, and in no circumstances greater than 55 mph on public trails or lands.
In a careless, reckless or negligent manner that unreasonably endangers or causes injury or damage to another person or property.
While intoxicated or under the influence of alcohol or drugs.
Without proper head and taillights after sunset.
On railroad tracks, over tree nurseries/plantings, or on private property without the owner's permission.
Towing a sleigh or toboggan without a rigid support, connector or towbar.
Failing to stop or yield to emergency vehicles or trail grooming equipment.
Refusing to comply with the orders of law enforcement officials.
New York State publishes a free Snowmobiler's Guide: A Handbook for Recreational Riding in New York State that includes additional safety guidance and checklists.
Duties and Liability for Negligence
Owners of snowmobiles are vicariously liable for the negligence of any person who operates a sled with the owner's express or implied permission and causes injury or death to another person such as a passenger or bystander.
Section 25.23 of the OPRHP law imposes a duty on snowmobile owners and operators to:
To keep their snowmobiles in proper working order.
To follow any and all other rules of conduct as are prescribed pursuant to OPRHP § 25.03.
Not to operate a snowmobile in any area not designated for snowmobiling.
Not to operate a snowmobile in a manner beyond their limits or ability and speed to overcome variations in trail conditions and configuration and surface or subsurface conditions which may be caused or altered by weather, slope or trail maintenance work or snowmobile use.
To familiarize themselves with signage and trail markers before operating.
Not to snowmobile on a trail or portion thereof that has been designated as "closed".
Not leave the scene of any accident resulting in personal injury to another party until such time as assistance arrives, except for the purpose of summoning aid.
Not to willfully stop on any trail where such stopping is likely to impede the use of that trail by others.
Not to willfully remove, deface, alter or otherwise damage signage, warning devices or implements, or other safety devices.
Fair Compensation for Injured Victims of Snowmobile Accidents
If you have been injured in a snowmobile accident in the Upstate New York area, Dreyer Boyajian LLP. can help you get back on your feet, both financially, and medically.
If you are injured in a snowmobile accident, it is important to consult with an law firm who can navigate the complex insurance and liability areas issues related to sled operators and property owners. Contact Dreyer Boyajian LLP today for a comprehensive evaluation of your Upstate New York snowmobile accident.
If you have questions about filing a Snowmobile fault-based claim, please contact Dreyer Boyajian LLP at (518) 463-7784 today for a free consultation. Our snowmobile accident attorneys serve clients in Albany, Schenectady, Troy, Saratoga Springs, Lake George, Plattsburgh, Utica, Syracuse and other areas of New York.