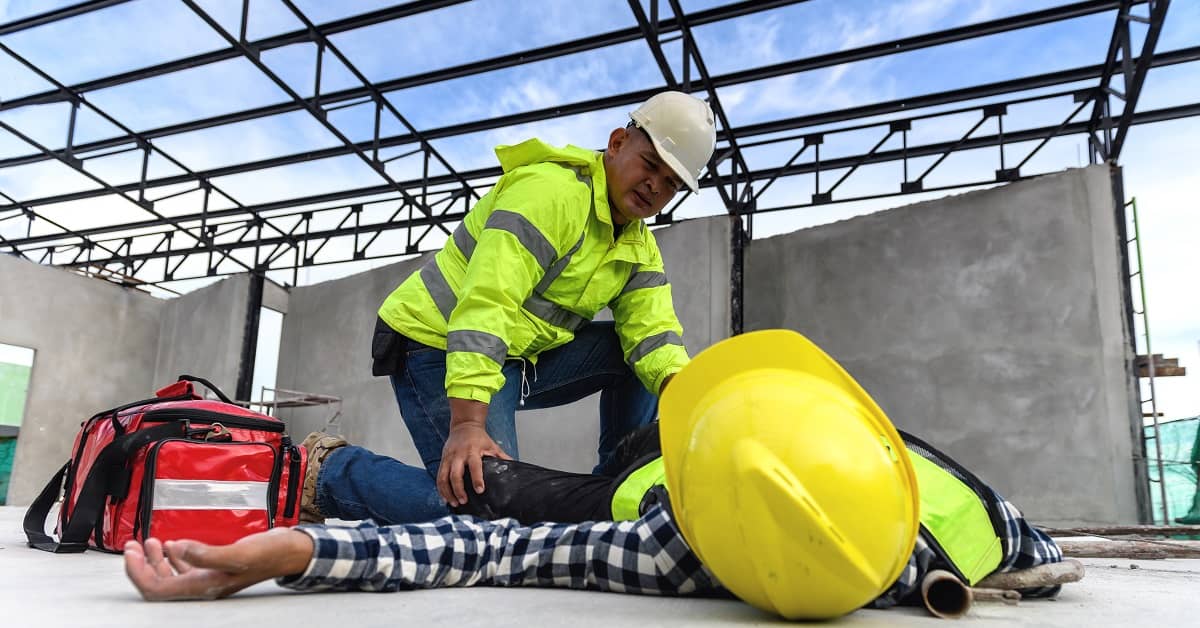 What Are the 'Fatal Four' in Construction?
Working in construction is among the most dangerous jobs in New York. According to the U.S. Occupational Safety and Health Administration (OSHA), construction-related deaths account for one in five worker fatalities in the United States each year.
The "Fatal Four" are the four most common causes of accidental death and non-fatal injuries among construction workers. These four workplace dangers are the focus of awareness campaigns (as well as the reason for a significant number of safety violations) in the construction industry:
Falls
Electrocutions
Being Struck by Objects
Being Caught In, Between, or Under Objects
1. Fatal Falls on New York Construction Sites
Falls are the single most common cause of death on construction sites in New York and nationwide. Some of the most common areas of a construction site where falls occur include:
Roofs
Scaffolding
Ladders
Unprotected heights
And more
Inadequate fall protection is the most frequently cited OSHA safety violation. Safety violations related to scaffolding, ladders, and fall protection training are also in the top 10.
There are several issues that can lead to serious and fatal falls on construction sites. While many falls result from safety violations, accidental falls not involving safety violations are also common. Regardless of the circumstances involved, grieving families will often be entitled to death benefits through workers' compensation.
2. Fatal Electrocutions on New York Construction Sites
Electrocution is the second most common cause of construction site fatalities. Failure to control hazardous energy is also among the top 10 OSHA safety violations. This includes specific failures such as:
Failure to follow proper lockout/tagout practices and procedures
Failure to instruct workers on the purpose and use of energy control procedures
Failure to conduct regular inspections of energy control procedures
Use of improper and inadequate electrical wiring and components
Failure to safeguard workers from exposed wiring and other electrocution hazards
Serious and fatal electrocutions are not limited to electricians. All types of construction workers face electrocution risks on the job. Sadly, while these risks are entirely preventable, many employers fail to devote the necessary resources to protecting their employees, as well as individuals hired by contractors and subcontractors.
3. Fatal Struck-By Accidents on New York Construction Sites
Fatal struck-by accidents can involve vehicles, heavy equipment, flying objects, or falling objects. According to OSHA, "75% of struck-by fatalities involve heavy equipment such as trucks or cranes."
Some of the most common struck-by accidents on construction sites include:
Trucks, forklifts, cranes, and other vehicles and equipment colliding with construction workers on the ground
Ladders and scaffolding falling on construction workers on the ground
Construction workers being struck by tools, materials, or debris falling from overhead
Construction workers being struck by flying debris (often due to inadequate tool or machine guarding)
Accidents involving failure to adequately shore or support walls that are under construction
There are several ways that construction companies can and should mitigate these risks. OSHA has established rules and regulations focused specifically on preventing struck-by accidents.
Yet, these accidents remain extremely common. They continue to be among the leading causes of construction worker deaths each year.
4. Fatal Caught-Between Accidents on New York Construction Sites
The final cause of death in the "Fatal Four" is construction workers getting caught in, between, or under objects. This includes accidents such as:
Construction workers getting pinned by reversing vehicles or forklifts
Construction workers getting stuck in tanks and other enclosures
Cave-in accidents involving unstable soil or improper excavation practices
Accidents involving dumping soil or other material onto construction workers
Accidents involving construction workers getting pulled into unguarded machinery
Similar to the other accidents in the "Fatal Four," these accidents can and should be prevented in most cases. The vast majority of caught-in and caught-between accidents involve inadequate safety practices, from failure to provide training to failure to supervise on-site work.
Despite knowing what they need to do to protect their workers, many companies still fail to take the necessary steps. When companies prioritize profits over safety, they deserve to be held accountable.
While some grieving families will be limited to filing for workers' compensation death benefits, others may have other options available. By filing a wrongful death claim, families can secure financial compensation beyond the benefits available through workers' comp.
Contact a New York Construction Accident Attorney Today
Losing a loved one in a workplace accident is always a tragedy. Unfortunately, the families of those who work in construction become familiar with this terrible truth far more often than those whose loved ones work in other industries.
If you have lost a loved one in a fatal New York construction site accident, it is vital to explore all of your options for recovering compensation. Dreyer Boyajian LLP has extensive experience with construction accident claims, and we can guide you through your rights and options.
Please call Dreyer Boyajian LLP at (518) 463-7784 today for a free case review. Our construction accident attorneys serve clients throughout New York, including Albany, Schenectady, Troy, Saratoga Springs, and other areas.