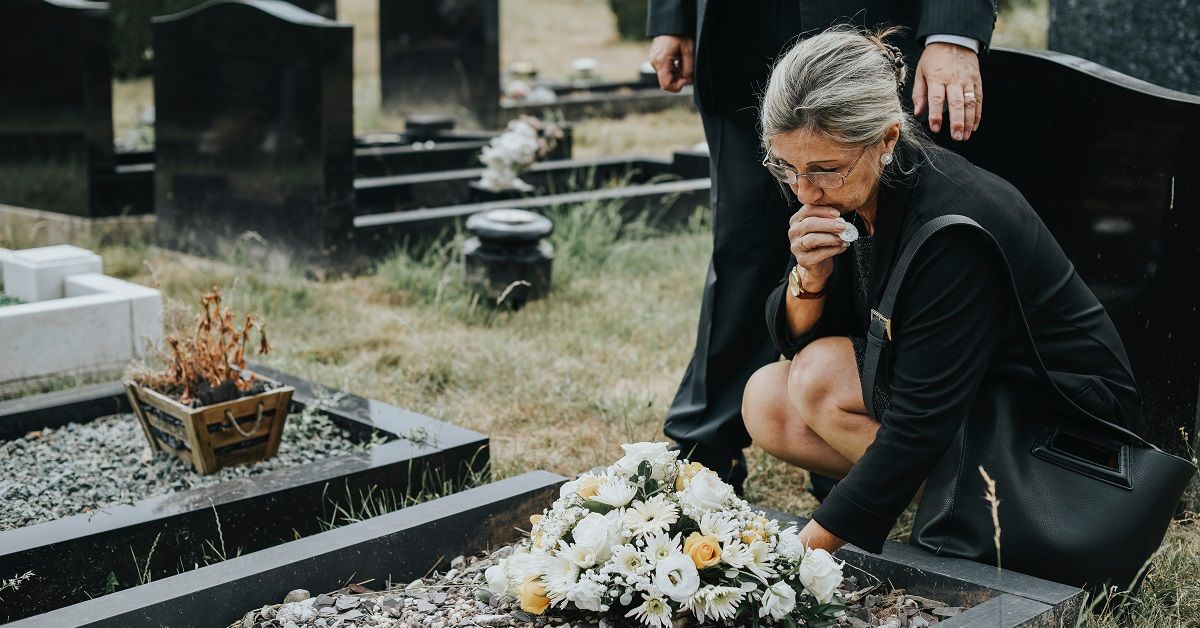 What Constitutes Wrongful Death?
In New York, when a person's death is deemed "wrongful," his or her eligible surviving family members are entitled to recover compensation for the financial and non-financial losses suffered as a result of the fatal accident. So, if you have tragically lost a loved one and are wondering about your family's legal rights, the first thing you need to understand is what constitutes wrongful death.
Parties responsible for a fatality may be held accountable in civil court for a wrongful death according to two separate legal principles. The first (and most common) factor is negligence. If the negligence of one or more parties led to your loved one's death, then the party or parties responsible may be liable under the law of negligence.
The second factor is a product defect. If a defect in a vehicle, tool, piece of machinery, piece of furniture, or any other product causes a fatal accident, then the manufacturer and other companies in the "chain of distribution" can be held liable under the law of strict liability.
10 Examples of Grounds for Filing a Wrongful Death Claim in New York
With these basic principles in mind, here are 10 examples of potential grounds for filing a wrongful death claim in New York:
1. Driver Negligence
Fatal vehicle collisions are among the most common causes of wrongful death. In most cases, these accidents are the result of driver negligence. This includes forms of negligence such as:
Driving while distracted, drunk, high, or fatigued
Speeding excessively, weaving through traffic, and other forms of aggressive driving
Driving too fast for current road, weather, or traffic conditions
Running red lights, stop signs, and yield signs
Driving beyond one's personal capabilities
Driver negligence can lead to accidents involving a host of motor vehicles, from cars and motorcycles to semi trucks.
2. Vehicle Defects
Vehicle defects are to blame for an alarming number of fatal auto accidents as well. Defective brakes, accelerators pedals, airbags, lights, seatbelts, and other vehicle components can leave drivers helpless to protect themselves from collisions resulting in fatal injuries.
3. Negligent Property Maintenance
Dangerous property conditions can lead to falls and other types of fatal accidents. When they do, property and business owners may be legally responsible for the condition that resulted in a fatality. Failure to warn of safety hazards, failure to make necessary repairs, and failure to institute other necessary measures to prevent fatal accidents may all be at issue in wrongful death claims arising from premises liability.
4. Construction Site Negligence
Construction sites are among the most dangerous workplaces in the country. From inadequate fall protection to negligent operation of cranes and other heavy machinery, there are unfortunately numerous issues that can lead to fatal accidents on construction sites.
5. Nursing Home Negligence
Despite the fact that nursing homes are supposed to provide seniors with professional and compassionate care, negligence in the nursing home setting is a very real problem. Sadly, nursing home residents can be particularly susceptible to fatal complications from illnesses and injuries caused by abuse or negligence. As a result, nursing home negligence may be at the root of wrongful death claims involving seniors.
6. Medical Malpractice
Untimely deaths resulting from medical malpractice are also quite common. This includes medical errors such as:
Misdiagnosis and failure to diagnose
Anesthesia and other medication errors
Surgical errors
Treatment errors
Patient record mix-ups and other administrative mistakes
As you can see, many different medical providers may be responsible for errors resulting in a patient's death. It is important to contact an experienced lawyer to investigate wrongful death claims arising from medical malpractice.
7. Defective and Dangerous Drugs
From medications that are ineffective to medications that cause cancer, defective drugs can sadly lead to preventable deaths in a variety of different ways. When a dangerous medication is to blame for an untimely death, the drug manufacturer can – and should – be held fully accountable.
8. Medical Device Defects
The same is true for defective medical devices. In particular, implantable medical devices such as pacemakers and hip replacements can present significant mortality risks if they are not safe or do not function as intended.
9. Toy, Playground Equipment, or Children's Furniture Defects
Tragically, each year many children lose their lives as a result of defective toys, playground equipment, and children's furniture. From choking hazards to furniture tip-overs, there are numerous issues that can lead to sudden fatal accidents.
10. Appliance, Tool, Machinery, and Other Product Defects
Defective appliances, tools, machinery, electronics, cleaning products, building materials, and other products are also to blame for a significant number of wrongful deaths each year. If you lost a family member in an accident that you believe may have been caused by a defective product, we encourage you to contact Dreyer Boyajian LLP promptly for a free initial consultation.
Schedule a Free Consultation with a Wrongful Death Lawyer in New York's Capital District
Do you have questions about filing a claim for wrongful death in New York? To speak with an experienced attorney at Dreyer Boyajian LLP in confidence, call (518) 463-7784 or request a free consultation online today. Your family pays nothing unless we win.