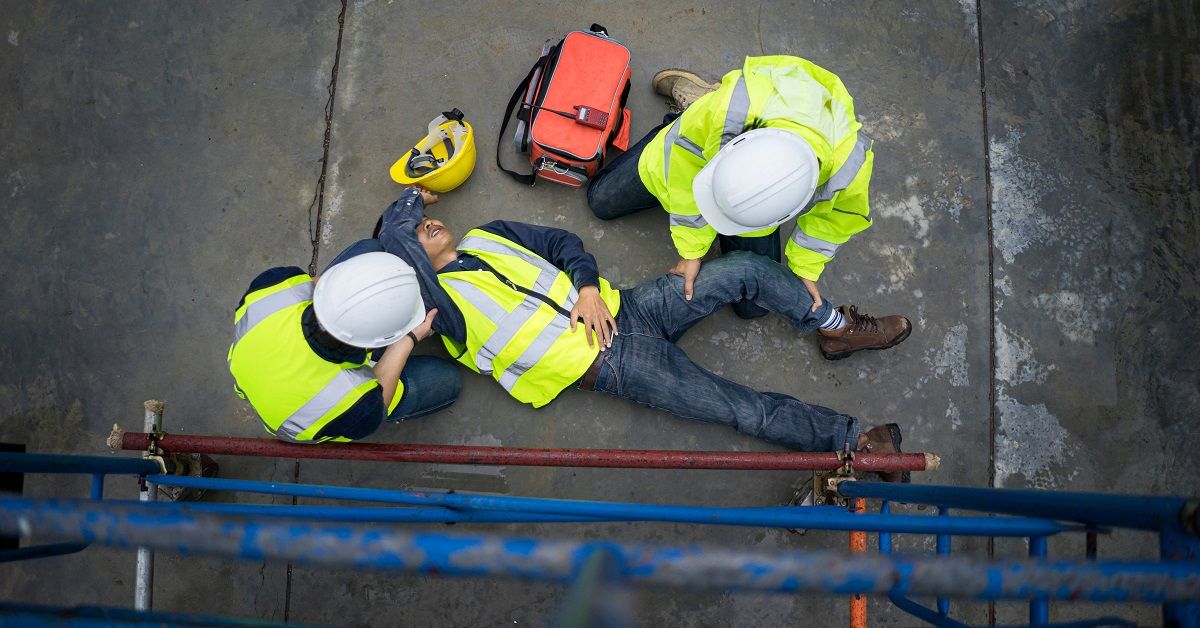 What to Do After a Construction Accident Fall
Falls are one of the "Fatal Four" types of accidents that account for the majority of deaths on construction sites. In fact, according to OSHA, more than 300 construction workers were killed in falls in 2018.
Construction workers often have to scale heights to do their work. Unfortunately, falls from any height carry a risk of serious injury and death, whether it is from a ladder or from the scaffolding on an office tower.
The State of New York has implemented laws to protect construction workers, including those who work on scaffolding and other equipment that takes them above ground level. If you were injured or you lost a loved one due to a fall in a construction accident, it is important to know your rights.
Dreyer Boyajian LLP has extensive experience with construction accident claims in Albany, Saratoga Springs, Troy, Schenectady, and throughout the Capital District. Please call (518) 463-7784 today for a free review of your case.
Steps After a Fall on a Construction Site
If you are injured in a fall at your job site, there are a few key things to do as soon as possible:
1. Get Medical Attention
After falling from a height, your first priority is to receive care for any injuries you sustain. Falls can result in broken bones, brain and spinal cord injury, and other injuries, so don't try to get to your feet or move more than is necessary.
Call 911 or have a coworker or the supervisor do it for you. Depending on your injuries, you may be taken directly to the hospital. If not, you should see a doctor or visit the emergency room as soon as you can.
2. Report the Accident to Your Employer
To start receiving workers' compensation benefits, you are required to notify your employer of the accident as soon as possible (within no more than 30 days). Providing notification creates a record of the accident and your injuries.
In addition to filing for workers' comp benefits, this record will be important if you pursue a third-party claim.
3. File a Workers' Compensation Claim
You can file a claim with the New York State Workers' Compensation Board online, by phone, or by mailing in a completed form. Your claim should include the following:
Your name and contact information
Information about your employer
Your job duties, gross pay rate, and the frequency with which you are paid
The location of the job site where the injury occurred
The nature and extent of your injury or injuries
Family members of a worker who is killed on the job can file a Claim for Compensation in a Death Case through the NYS Workers' Compensation Board.
4. Contact an Attorney
After a fall or other serious work accident, you may find that workers' compensation doesn't cover the full cost of your injuries. In this situation, it is in your best interest to contact a construction accident lawyer to discuss your rights and options.
You may be entitled to more than workers' comp under New York statute.
Know Your Rights After a Construction Site Fall
Falls at construction sites have a life-altering impact on workers and their families. You may be severely injured and no longer able to work. In the worst cases, your loved one may not survive, leaving your family in emotional and financial turmoil.
Workers' compensation benefits cover medical costs and partial replacement of lost wages, but not the full extent of damages you might face. In certain cases involving falls, you may be able to recover additional compensation through a claim against one or more third parties.
Falls from Scaffolding and Other Devices
According to New York Labor Law 240, "All contractors and owners and their agents, except owners of one and two-family dwellings" are responsible for building, positioning, and maintaining scaffolding and other equipment so workers can safely perform their jobs at heights above the ground.
Although sometimes known as the "New York Scaffold Law," Labor Law 240 applies to all equipment used for staging, including:
Ladders
Hoists
Pulleys
Pump jack systems
Ropes
Slings
Blocks
Aerial lifts
NY Labor Law 240 specifies safety railing dimensions and weight-bearing requirements for scaffolding and other equipment used by workers who perform a number of different construction jobs, including building, demolition, repairs, painting, and more.
Do I Have a Scaffolding Law Case?
General contractors, owners of properties and construction sites, and their agents are strictly liable for providing proper protection to workers performing jobs at heights. If you or your loved one was injured in a fall from scaffolding or other staging, you may be entitled to damages beyond what is covered by workers' compensation benefits.
An attorney can assess your case and advise you of all of your options for recovery.
Contact Our Construction Accident Lawyers Today
With construction site falls a growing problem in New York, many workers and their families know firsthand the terrible toll these accidents can have. Dreyer Boyajian LLP has extensive experience handling complex construction accident claims, including those involving falls from scaffolding, ladders, and more.
Please call (518) 463-7784 today for a free consultation. Our lawyers serve clients in Albany, Saratoga Springs, Schenectady, Troy, and throughout the Capital District of New York.