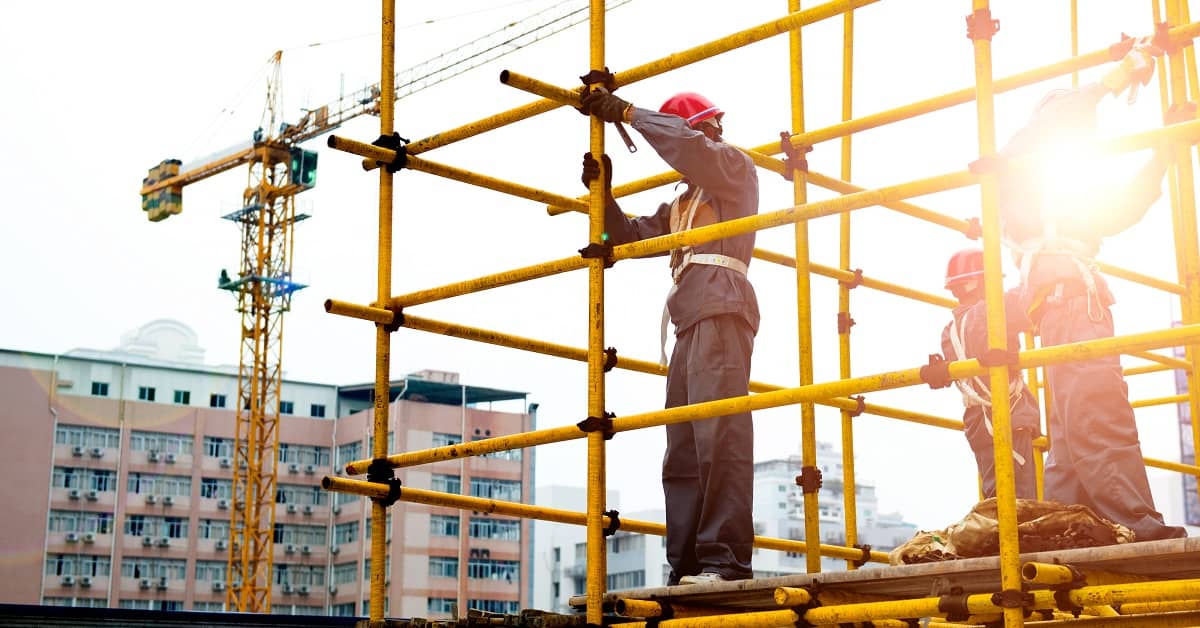 Who Is Liable for a Scaffold Accident?
If you are injured on the job, your primary avenue for financial recovery is workers' compensation. Under this no-fault system, you generally do not have the right to sue your employer for negligence that may have led to your injury.
However, labor laws in New York State do provide legal options in certain circumstances for workers to sue other liable parties in the event of an accident. One of the most notable laws in this regard is the New York "Scaffold Law" (NY Labor Law 240).
If you have been injured on a construction site due to faulty or improperly erected scaffolding, you may be entitled to more than workers' comp benefits. Contact a construction accident lawyer at Dreyer Boyajian LLP today for a free case review.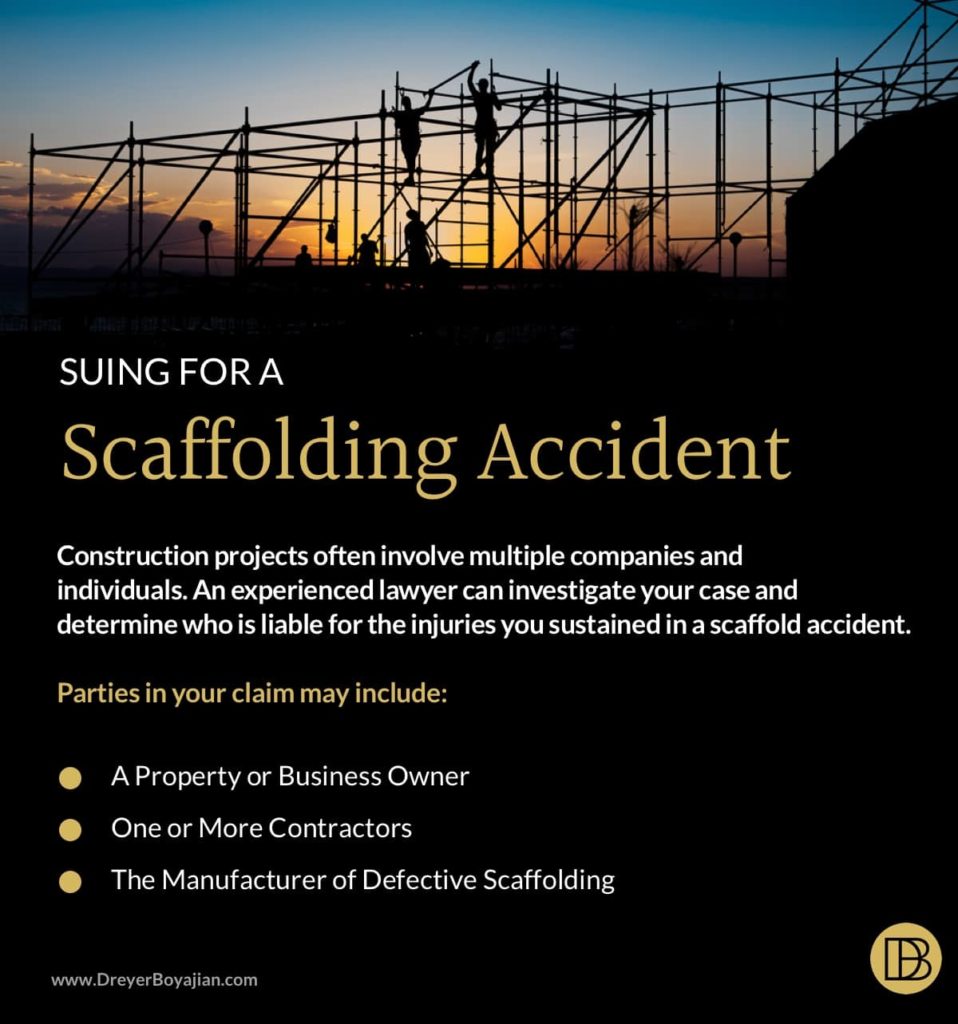 The Duty to Provide Safe Scaffolding
The Scaffold Law requires owners, contractors, and their agents (i.e., their employees) in New York to meet certain safety requirements in the erection and provision of scaffolding for workers who perform job duties at heights above the ground. These parties are strictly liable for the safety of the scaffolding on construction sites under their control. As a result of this strict liability, defendants in scaffold accident claims have limited ability to argue that an injured worker is responsible for his or her own injuries.
The Scaffold Law applies to owners and contractors in all types of construction projects, with one exception. According to Section 240(1) of the New York Labor Law, "owners of one and two-family dwellings who contract for but do not direct or control the work" are exempt from the requirements of the Scaffold Law.
Who Are the Liable Parties in a Scaffold Accident Claim?
Construction projects often involve multiple companies and individuals. As a result, it can be difficult to determine who has the legal obligation to erect or furnish necessary scaffolding and ensure that scaffolding meets the safety standards set forth by law.
An experienced lawyer can investigate your case and determine who is liable for the injuries you sustained in a scaffold accident. Parties in your claim may include:
A Property or Business Owner
If the owner of a property or business (except for the owners of one-family and two-family homes) is directing the construction work, then the owner is required to build and/or arrange to have built scaffolding that allows workers to perform jobs at elevation safely. Although owners will frequently hire contractors to erect scaffolding and handle other aspects of construction, the duties posed by the Scaffold Law cannot be delegated to another party. In the event of a scaffold accident, you will likely file a claim against the owner.
One or More Contractors
A contractor may perform multiple duties in managing and directing the work on a construction site. One of these duties may include erecting the scaffolding and other devices used for work such as building, alterations, repairs, painting, and more.
If one or more contractors failed to meet the requirements of the Scaffold Law, you may be able to sue for damages from the injuries you sustained in an accident.
What If the Scaffolding Was Defective?
The Scaffold Law in New York establishes the duties of those who order and manage construction projects as it applies to furnishing and erecting scaffolding on building sites. It does not, however, cover the design and manufacturing of scaffolding.
If you or a loved one suffered injury or a member of your family was killed in a scaffold accident caused by defects in the materials or equipment, you may be able to recover compensation through a defective product claim. An experienced attorney can collect evidence on your behalf and enlist experts to assess the condition of the scaffold. Your and your loved ones may be able to recover damages in a claim against the manufacturer and other parties involved in the design, distribution, and sale of the faulty scaffolding.
Contact a Scaffold Accident Lawyer Today
Dreyer Boyajian LLP has been serving clients throughout the Capital District and other areas of New York for over 30 years. Our attorneys have extensive experience handling construction accident claims, including cases covered by New York Labor Law 240.
The lawyers at Dreyer Boyajian LLP recognize the immense impact falls and other on-the-job accidents have on workers and their families. We also know that workers' compensation only covers a fraction of the expenses you are facing. Our goal is to pursue the full compensation you deserve, and we explore all legal avenues for recovering damages in your claim.
Please call (518) 463-7784 today to speak to a scaffold accident lawyer in Albany or Saratoga Springs. Your initial consultation is free, and you pay nothing until we achieve a favorable result in your case.