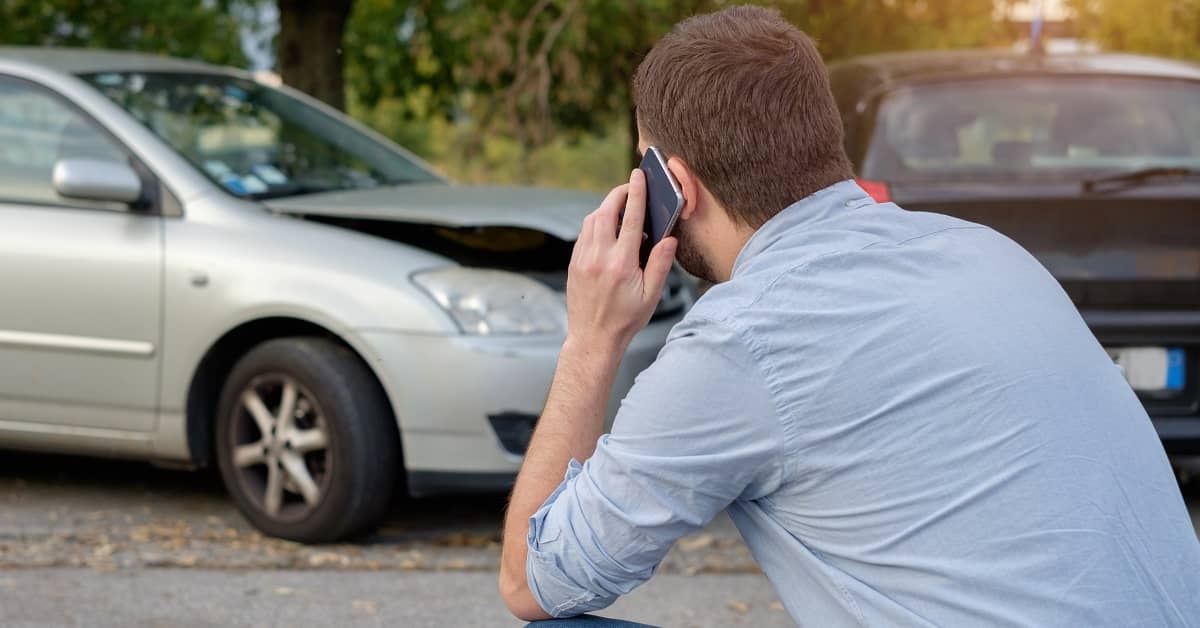 Is It Worth Getting a Car Accident Lawyer?
Many people assume that making a car accident claim is relatively straightforward. In theory, the no-fault law in New York should simplify the process, enabling accident victims to be fairly compensated by filing a claim with their own insurance company.
However, you may find that the claims process is significantly more complicated than you expect, especially if you were seriously injured. If this is the case, our Albany car accident lawyers can help.
Dreyer Boyajian LLP has been serving clients in Albany, Saratoga Springs, Troy, Schenectady, and other areas of New York for over 30 years. Our lawyers understand the laws governing car accident claims, and we can advise you of your options for recovering the compensation you deserve. Please call (518) 463-7784 today for a free consultation.
Why Do I Need a Car Accident Lawyer?
If you or a loved one has been injured in a car accident in Albany or another area of the Capital District, an experienced lawyer can help you with multiple aspects of your case. Some of the reasons to hire a car accident lawyer include:
1. Understanding New York's 'Serious Injury' Threshold
You may consider any injury that disrupts your life to qualify as serious. However, the Insurance Law of New York provides a very specific definition of what constitutes a serious injury:
'"Serious injury" means a personal injury which results in death; dismemberment; significant disfigurement; a fracture; loss of a fetus; permanent loss of use of a body organ, member, function or system; permanent consequential limitation of use of a body organ or member; significant limitation of use of a body function or system; or a medically determined injury or impairment of a non-permanent nature which prevents the injured person from performing substantially all of the material acts which constitute such person's usual and customary daily activities for not less than ninety days during the one hundred eighty days immediately following the occurrence of the injury or impairment.'
In order to pursue a claim against the at-fault driver, you must meet the serious injury threshold as described above, or sustain economic losses in excess of $50,000 for the following damages:
Medical expenses, including transport via ambulance, hospitalization, surgery, dental care, medications, physical therapy, psychiatric counseling, and occupational rehabilitation
Loss of income
'All other reasonable and necessary expenses incurred'
Your serious injury claim must be supported by medical evidence. An experienced car accident lawyer will know the type of evidence your case requires, as well as how to present the evidence on your behalf.
2. Investigating the Accident
The scene of a car accident is chaotic. You may be able to exchange information with the driver and take some pictures at the scene, but you may also need to be taken straight to the hospital. The bottom line is that you will have a limited opportunity to collect evidence immediately following the accident, and you may not be able to capture all of the key details.
One of the biggest advantages of hiring a car accident lawyer is the experience an attorney brings to investigating the crash. Your lawyer will promptly send investigators to the scene to gather evidence and document relevant conditions.
The information collected by a lawyer is typically more comprehensive than what you can collect on your own. As a result, your claim is generally stronger with representation than without.
3. Filing Your Claim on Time
In New York, you have a limited time to report a car accident to your insurance company and/or pursue compensation from the at-fault driver. Depending on the circumstances, additional time limits may apply.
An Albany car accident lawyer can advise you of the deadlines that may apply in your case. Perhaps more importantly, your lawyer will handle your claim so that it meets the filing requirements. This gives you time to focus on recovery after the accident instead of navigating complex legal issues.
4. Calculating Your Damages
Although economic losses such as medical expenses and lost wages are the most apparent damages after a car accident, the losses you face may not end here. If you suffer a serious injury or basic economic loss as defined by New York law, you may be entitled to compensation for non-economic damages as well.
Non-economic damages in your claim may include:
Pain and suffering
Emotional distress
Loss of consortium
Loss of enjoyment of life
Other forms of 'non-monetary detriment'
Unlike economic damages, which generally have an exact dollar value attached, non-economic losses are difficult to quantify. By investigating your claim and hiring relevant experts, your Albany car accident lawyer will fully account for your damages and pursue maximum compensation on your behalf.
5. Negotiating on Your Behalf with Insurers
You might think that filing a claim with your insurance company will be 'easier' than filing a claim with the insurer for the at-fault driver. However, just because New York is a 'no-fault state' does not mean that your claim will automatically be approved, or that you will be fairly compensated.
If your no-fault insurance claim is denied or your benefits are underpaid, a car accident lawyer can dispute this decision on your behalf. If you suffered a serious injury or basic economic loss, it is important to hire an Albany car accident lawyer to negotiate with the at-fault driver's insurance company.
Most car accident claims are resolved via settlement between the claimant and the insurance company. However, in the event that the insurer refuses to settle or offer you fair compensation, it may be necessary to take your case to trial.
5a. Representing You in Court
Courtroom proceedings are subject to a number of specialized rules. If you try to handle the case on your own, you are not likely to achieve the full compensation you deserve. An experienced attorney can effectively prepare your case and present it in court.
When you are looking for an Albany car accident lawyer, make sure the attorney you choose regularly takes cases to trial. Some law firms prefer to settle cases instead of facing the uncertainty of going to court. Insurance companies know the lawyers who will go to trial, and they are more likely to offer a fair settlement when faced with the prospect of litigation.
Contact Our Albany Car Accident Lawyers Today
If you have been hurt in a car accident, you may be struggling with the process of recovering compensation. At Dreyer Boyajian LLP, our car accident lawyers in Albany and Saratoga Springs have been serving clients for decades in no-fault and liability claims. We have achieved significant results on behalf of our clients.
For a free case review, please call Dreyer Boyajian LLP at (518) 463-7784 today. Our Albany car accident lawyers serve clients throughout the Capital District, including Troy, Schenectady, and Saratoga Springs, as well as other areas of New York.