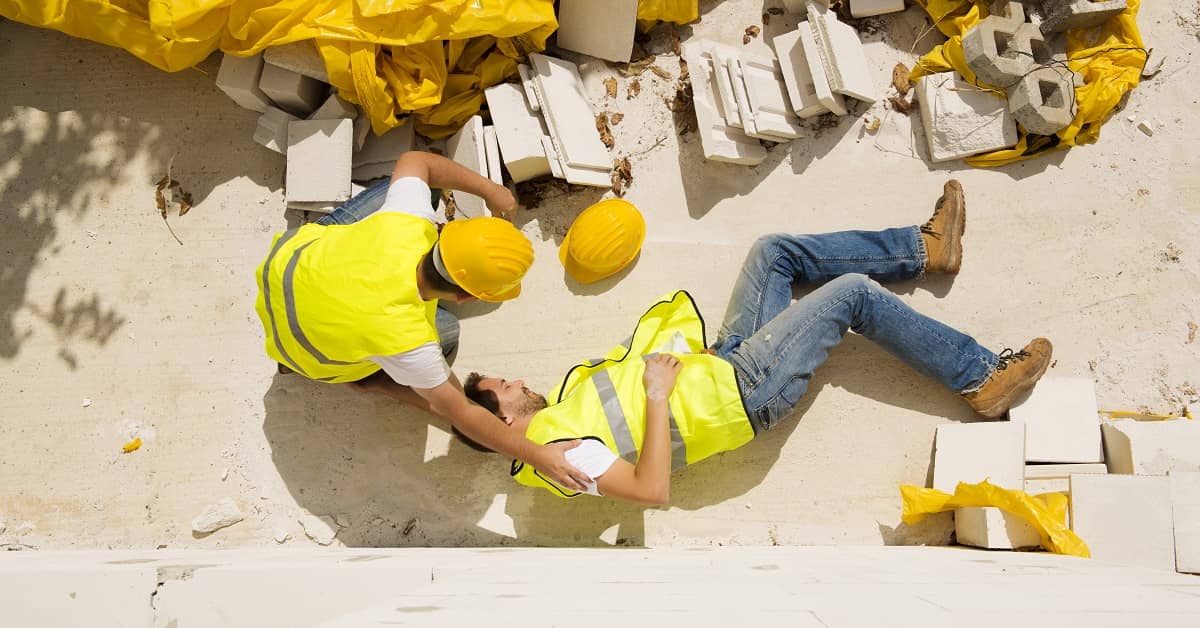 Most Common Causes of Deadly Construction Accidents
According to the U.S. Occupational Safety and Health Administration (OSHA), one in every five workplace fatalities occurs in the construction industry. This is true even though, as OSHA explains, "construction can be a safe occupation when workers are aware of the hazards, and their employer implements an effective Safety and Health Program."
Unfortunately, many construction companies do not implement effective Safety and Health Programs. They put their workers at risk unnecessarily, and this leads to preventable injuries and deaths.
Some safety violations are particularly common. This means that many deadly construction accidents result from the same common causes.
10 Common Causes of Fatal Construction Accidents
There is no excuse for construction companies to put their employees' lives at risk. When construction companies are negligent, and when their negligence leads to construction worker deaths, they can and should be held accountable.
In some cases families may be limited to recovering workers' compensation survivor benefits. However, in other cases surviving family members may be able to sue for the death of their loved one.
Here are 10 common causes of deadly construction accidents for which families can seek workers' comp benefits and/or other financial compensation:
1. Roofing Accidents
Among all construction occupations, roofing is one of the most dangerous. Construction companies frequently fail to provide roofers with adequate safety equipment and training. Falls from roofs can lead to traumatic brain injuries, spinal cord injuries, organ damage, and other injuries that will tragically prove fatal in many cases.
2. Falls from Ladders and Scaffolding
Falls from ladders and scaffolding are also among the most common causes of deadly construction accidents in New York. In fact, these accidents are so common that New York has enacted a law (known as the Scaffold Law) that specifically protects workers and families in cases of serious and fatal falls from ladders, scaffolding, and other raised work areas.
3. Falling Tools, Construction Materials, and Debris
In addition to falls, falling objects are also a leading cause of accidental death on New York construction sites. This includes falling tools, construction materials, and debris.
Sometimes co-workers will accidentally drop objects from overhead or bump into objects and cause them to fall. In other instances, tools, construction materials, and debris will fall due to wind, rain, and other external factors.
4. Trenching and Excavation Accidents
Trenching and excavation are among the most dangerous operations on construction sites. Even workers who are doing their best to stay safe can suddenly find themselves in life-threatening situations. Dumping material onto workers, falls into trenches, and being struck by trenching and excavation equipment are all potential causes of death that may be impossible for workers to avoid.
5. Forklift Accidents
Forklift accidents are a common cause of fatal and non-fatal accidents on construction sites. Many of these accidents stem from a failure to follow proper forklift safety procedures, which is among the most common construction site safety violations.
Bumping into ladders and scaffolding, pinning workers behind reversing forklifts, knocking over heavy piles of construction materials, dropping loads, and overturning forklifts all present fatality risks for construction workers.
6. Heavy Machinery Accidents
Beyond trenching and excavation accidents, many other types of heavy machinery accidents lead to construction worker deaths as well. Accidents involving dump trucks, cranes, front loaders, backhoes, graders, and other pieces of equipment can all cause fatal injuries.
7. Electrocution
Exposure to electric current presents life-threatening risks for all types of construction workers. According to OSHA, lack of awareness is one of the biggest dangers associated with electricity on construction sites: "Many workers are unaware of the potential electrical hazards present in their work environment, which makes them more vulnerable to the danger of electrocution."
According to OSHA, the most common causes of serious and fatal electrical injuries on construction sites include:
Contact with power lines
Lack of ground-fault protection
Missing or discontinuous path to ground
Improper use of electrical equipment
Improper use of extension and flexible cords
8. Fires
Although relatively rare, fires present a high risk of death. As a result, despite being less common than other types of accidents, they are still among the most common causes of construction site fatalities.
From faulty electrical wiring to dropped cigarettes, fires on construction sites can result from a variety of factors. Workers will often have no way to escape in order to avoid life-threatening burns or smoke inhalation.
9. Building Collapses
Building collapses can happen in the blink of an eye. These are often tragic mass-casualty events.
Faulty building design, negligent construction, inadequate inspections, and various other issues can potentially be to blame if a building collapses. As a result, when building collapses occur, it will often be the case that multiple families need to hire lawyers to help them seek just compensation.
10. Vehicle Collisions
Finally, in addition to accidents on construction sites, collisions involving construction vehicles are also among the most common causes of construction worker deaths in New York. This includes accidents on highways, local roads, and temporary access roads built specifically for construction purposes.
Collisions involving pickup trucks, 18-wheelers, dump trucks, and other construction vehicles are common. Sadly, these accidents often result in fatal injuries for workers as well as motorists driving through construction zones.
If you have lost a loved one in a deadly construction accident in New York, it is important that you speak with a lawyer about your family's legal rights. You may be entitled to more than workers' compensation, but neither your loved one's employer nor the insurance company is going to tell you this upfront.
Dreyer Boyajian LLP has unsurpassed experience representing construction workers and their families. We have achieved millions of dollars in results on behalf of those who have suffered serious injuries and lost loved ones on the job.
Please call Dreyer Boyajian LLP at (518) 463-7784 today for a free case evaluation. Our New York construction accident attorneys serve clients in Albany, Schenectady, Troy, Saratoga Springs, and other areas.