College Tuition Class Action Claims
Dreyer Boyajian LLP has filed a class action lawsuit on behalf of students at Rensselaer Polytechnic Institute seeking a partial refund of tuition and fees previously paid for an on-campus education that is now being provided online. While some schools are considering tuition discounts, many other institutions of higher learning have flat-out refused. In fact, some schools are slashing student financial aid and scholarships but charging the same tuition for an education now delivered via Zoom.
---
UPDATE: On August 25, 2023, the United States District Court granted preliminary approval of a proposed Settlement of the class action lawsuit against Rensselaer Polytechnic Institute seeking reimbursement of tuition and fees paid during the Spring 2020 and/or Summer Arch 2020 semester when RPI provided classes remotely and closed its campus in Troy, NY.
Read about the Proposed Settlement here including the Notice of Class Action Settlement.
UPDATE: Rensselaer Polytechnic Institute's motion to dismiss has been denied by a federal court judge. The lawsuit, of which attorneys at Dreyer Boyajian LLP are a part, seeks reimbursement of tuition and other fees for the loss of in-person learning.
Read the decision by U.S. District Judge David N. Hurd.
---
We are currently investigating complaints against the following institutions:
The Sage Colleges
University of Rochester
Hamilton College
Colgate College
Skidmore College
Vassar College
If you or a family member is a college student who has paid full price for spring or summer tuition without any refund for enrollment in online classes, please call Dreyer Boyajian LLP at (518) 463-7784 today for a free case review. Our law firm is based in Albany and Saratoga Springs, New York, and we serve clients nationwide.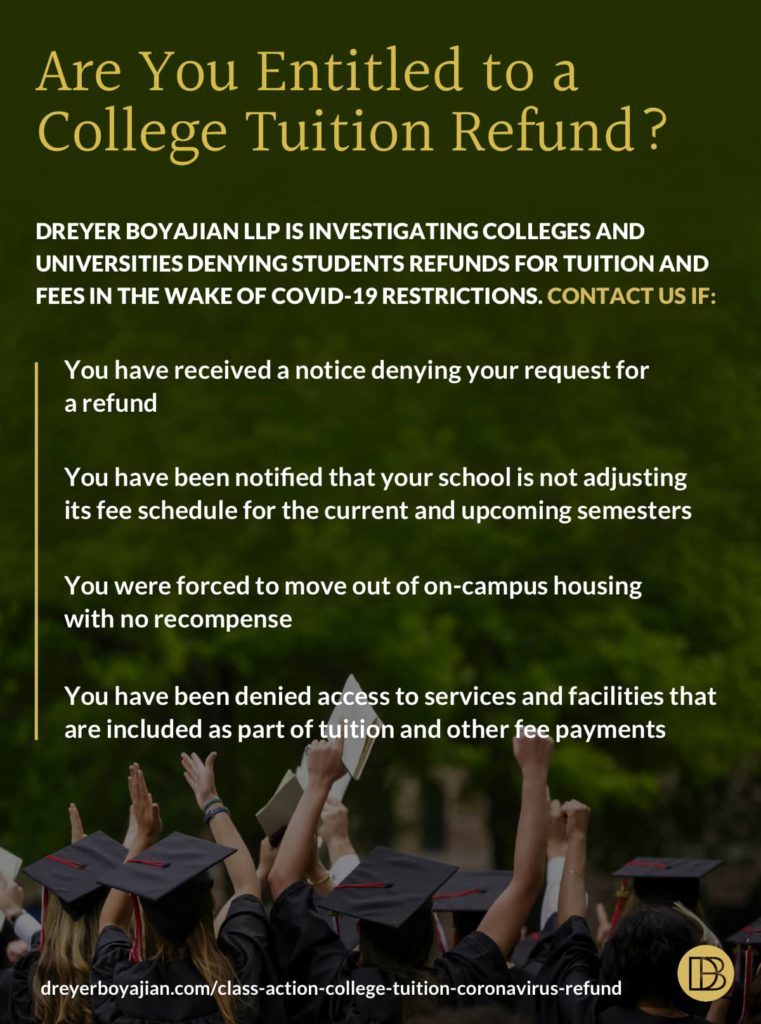 Background
The class action filed against Rensselaer Polytechnic Institute (RPI) in Troy, New York, seeks money damages for the university's response to the novel coronavirus (COVID-19) crisis. RPI suspended on-campus instruction and closed on-campus facilities. Students were required to complete their spring and summer semesters online. However, when students requested refunds for the cost of tuition, RPI refused.
The class action lawsuit contends that the school has breached its duty of care and is being unjustly enriched by charging students the same tuition for online classes without the benefit of access to facilities and programs on the university campus. As a result, students have suffered financial losses and reduced value on the services and facilities touted by RPI, including:
Loss of opportunity for hands-on learning
Loss of access to in-person lectures and events
Loss of access to workshops, laboratories, and other on-campus facilities
Loss of ability to participate in extracurricular activities
Loss of in-person interaction with instructors, administrators, and other students
Rensselaer Polytechnic Institute has extensively promoted programs that emphasize (and in some cases require) on-campus living and learning. The cost of on-campus instruction, services, and facilities is included in the tuition and other fees students pay.
RPI has now moved to online-only classes and continues to enforce restrictions on on-campus facilities and services. As a consequence, students are receiving education that is of a lower fair market value than what they would enjoy through on-campus and in-person instruction.
We believe that more than 7,000 students may have sustained economic losses and adverse impacts on educational services as a result of RPI's failure to provide refunds for tuition and other fees.
Do I Have a Case?
Much of the world has been massively impacted by the coronavirus. To mitigate the risk to students, faculty, and staff, many institutions of higher education have closed their campuses and moved to an online-learning model. Unfortunately, Rensselaer Polytechnic Institute does not appear to be the only university denying students refunds on tuition and fees for the spring and summer semester.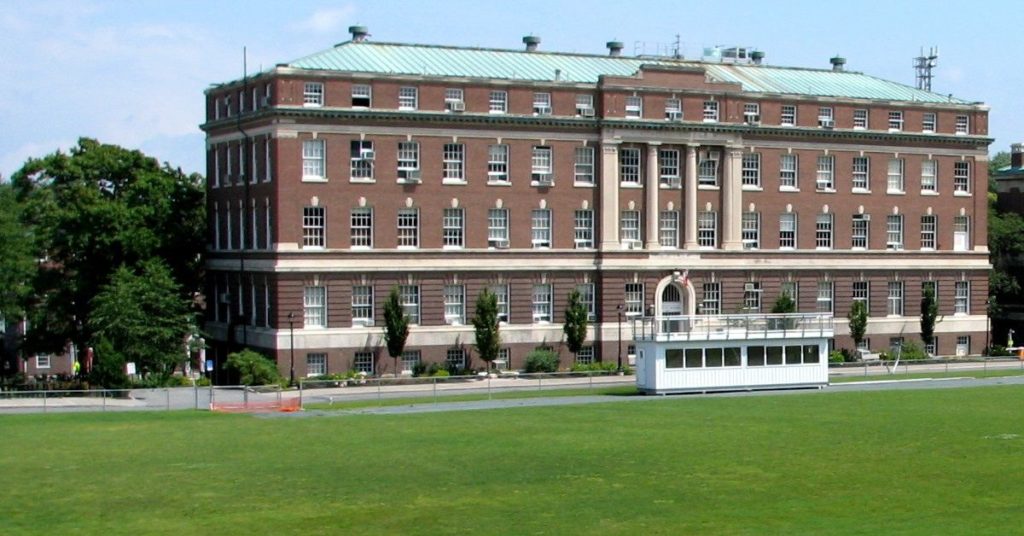 Dreyer Boyajian LLP is currently investigating instances where college and university students are being denied restitution for their financial outlays and the loss of value on their education. Please contact our law firm if:
You have received a notice denying your request for a refund
You have been notified that your school is not adjusting its fee schedule for the current and upcoming semesters to account for the loss of access to facilities and services
You were forced to move out of on-campus housing with no recompense
You have been denied access to services and facilities that are included as part of tuition and other fee payments
You are a member of an educational program that has been canceled or modified, and you are not being compensated accordingly
Higher learning institutions stand to make millions from programs that promote on-campus learning and living, as well as services and facilities that differentiate them from competing universities and colleges. Students enthusiastically pay for superior education experiences that enrich their lives and improve their likelihood of professional success.
However, when these institutions fail to deliver the promised experience, services, and facilities – even in response to a crisis situation – students should not be required to forfeit the investment they have made in their education.
The law firm of Dreyer Boyajian LLP has been serving clients throughout the Capital District of New York for over 30 years. Our attorneys have extensive experience in class actions and other complex litigation.
For more information about the class action claim we have filed on behalf of students at Rensselaer Polytechnic Institute or to discuss your legal options if you have been denied a refund at your university or college, please call (518) 463-7784 or contact us online today. Your initial consultation is free and 100% confidential.