Philips Respironics is the world's largest manufacturer of respiratory devices including CPAP (continuous positive airway pressure), BiPAP (bilevel positive airway pressure), and ventilators. These devices are used in the treatment of sleep apnea, as well as providing clinical care to patients in hospitals, nursing homes, and other facilities.
The company has initiated a recall on many CPAP, BiPAP, and ventilator devices due to health risks associated with polyester-based polyurethane (PE-PUR) used in the sound abatement foam. Particles of the foam may degrade and dislodge, releasing tiny pieces of debris into the user's airway.
If you or a loved one uses a Philips Respironics device and suffered adverse effects related to PE-PUR, it is in your best interest to speak to a lawyer as soon as possible. Dreyer Boyajian LLP handles product liability claims in Albany, Saratoga Springs, and throughout New York.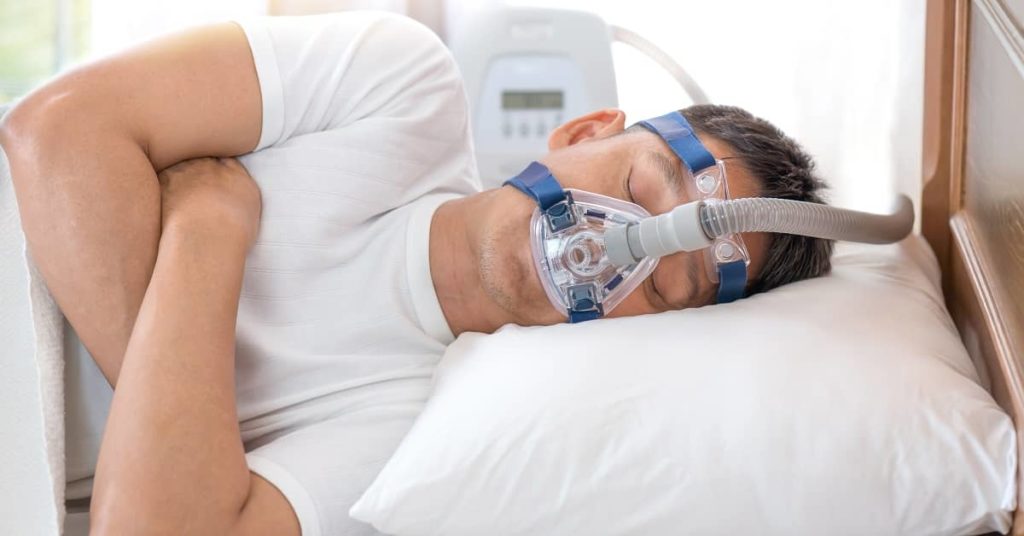 What Devices Are Included in the Philips Recall?
Philips announced a recall on select sleep and respiratory care devices on June 14, 2021. Devices included in the recall were manufactured between 2009 and April 2021. The recall applies to all serial numbers.
The following Philips Respironics CPAP, BiPAP, and ventilator devices are included in the recall:
Continuous Ventilator, Non-Life Supporting

DreamStation ASV
DreamStation ST, AVAPS
SystemOne ASV4
C-Series ASV
C-Series S/T and AVAPS
OmniLab Advanced+

Noncontinuous Ventilator

SystemOne (Q-Series)
DreamStation
DreamStation Go
Dorma 400
Dorma 500
REMstar SE Auto

Continuous Ventilator

Trilogy 100
Trilogy 200
Garbin Plus, Aeris, LifeVent

Continuous Ventilator, Minimum Ventilatory Support, Facility Use
Continuous Ventilator, Non-Life Supporting

A-Series BiPAP A40
A-Series BiPAP A30
Consumers who use CPAP and BiPAP devices are advised to discontinue use and talk to a doctor about alternative treatment options for sleep apnea and other conditions. Patients undergoing life-sustaining treatment with a ventilator (or the caregiver for someone on a ventilator) should not discontinue use of the device until they work out a safe, suitable alternative with their care team.
What Are the Health Risks of PE-PUR Foam?
Short-term effects of exposure to PE-PUR foam particles and chemicals in the foam used in Philips Respironics devices may include:
Headaches
Irritation and inflammation of the sinuses, eyes, and skin
Dizziness
Nausea and vomiting
Asthma
The more dangerous issues associated with PE-PUR involve toxic and carcinogenic effects on the lungs, liver, and kidneys. Potentially serious injuries from the affected devices include:
Cancer of the lungs, liver, and/or kidneys
Failure of the lungs, liver, and/or kidneys
Respiratory illnesses such as fibrosis and restrictive lung disease
Use of ozone and UV light cleaners, intense heat, and high levels of humidity may all increase the likelihood of the sound abatement foam becoming degraded. Philips also said that the age of the device may also be a factor (the company recommends replacing sleep and respiratory devices after five years).
Contact Dreyer Boyajian LLP
Get your free and confidential consultation with one of our product liability lawyers.
Do I Have a Philips CPAP Claim?
Injuries associated with exposure to foam particles and chemical gases from the breakdown of PE-PUR should be fully investigated. You may be able to bring a claim against the manufacturer if:
You or a loved one used a CPAP, BiPAP, or a ventilator under recall and developed cancer associated with PE-PUR foam.
You or a loved one suffered organ failure due to toxic PE-PUR exposure.
You or a loved one required an organ transplant due to damage caused by toxic PE-PUR particles or chemicals.
These are all serious medical issues that frequently involve significant financial costs, impairment, and – in some cases – death. You and your family may be entitled to compensation for injuries and losses from a defective CPAP, BiPAP, or ventilator device.
Recovering compensation for medical expenses, lost earnings, and other damages (or wrongful death, if your loved one passed away) involves filing a claim against Philips, the manufacturer of the defective devices.
How Dreyer Boyajian LLP Can Help
People with sleep apnea and other disorders rely on CPAP and BiPAP devices to help them maintain regular respiration while they are asleep. Patients undergoing surgery and those on life support depend on ventilators to take over the critical function of breathing.
Defective CPAP, BiPAP, and ventilators pose a risk to all of these individuals. If you are suffering adverse health effects from toxic foam particles or chemicals from the sound abatement foam in these devices, you should not have to bear the costs alone.
Please contact Dreyer Boyajian LLP at (518) 463-7784 today for a free consultation. Our attorneys serve clients throughout New York from offices in Albany and Saratoga Springs.